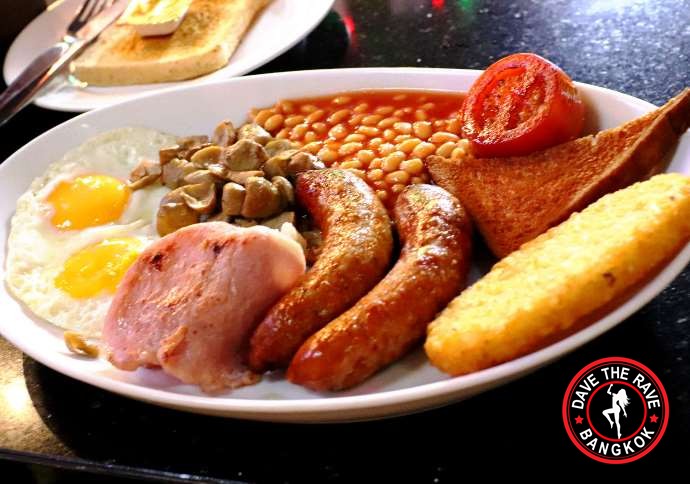 Brief History Of Thailand's Farang Food
When I first came to Thailand way back in the 1980's (yes I feel old!), the farang food menu in Pattaya bars, comprised of very little. Some bars served no more than a Ham And Cheese Toastie, which ideally is only a snack. After eating too much native food, my poor stomach got all Thai-ed up. Well, at least the Toasted Sandwich Maker was invented to satisfy some of our needs.
Okay, you could get an American Breakfast in some places, but it was not a real cooked breakfast, especially like us Brits are so accustomed to eating. It was a jazzed up Continental Breakfast at best.
These were served with cheap cooked ham, rubbery hot dogs, sweet scrambled eggs (due too much cream), jam with barely toasted bread and tea that was like nats piss! Some Thai chefs thought it cool to add some Thai food. This sort of made it a Thainglish Breakfast. A few of these added ingredients would be sacrilege to a proper chef. The Michelin Star Award-Winning Master Chef Gordon Ramsey, would blow his top if he saw what they served in those days.
These so called 'brekkies' can only be explained as a Thai version of a 'cooked' breakfast. It was cheap and cheerful. You ate it, because there were very few choices of Western food in those days. Incidentally, there were suspicious cans of Guinness available that were brewed in Thailand. Naive Americans were the only guys drinking it. Meanwhile, us Brits were giggling, as it tasted like drain cleaner.
Oh boy, how all of this has changed nowadays. With the emergence of theme pubs and a lot of them being British pubs, comes a quantity of quality. Both Bangkok and Pattaya boast some excellent establishments. So much so, you are almost spoiled for choice down Sukhumvit Road in Bangkok.
Due to rising competition over the years, the good pubs try hard to provide the best meals. The food is cooked by qualified chefs who use quality, authentic ingredients. The tide has turned and it's very much for the better.
This leads me to mention the Baht Buster British Breakfast served daily (09:00-01:00) at Stumble In Bar located on Soi Nana. It's great bang-for-baht at just 199฿ net and it is made with quality ingredients.