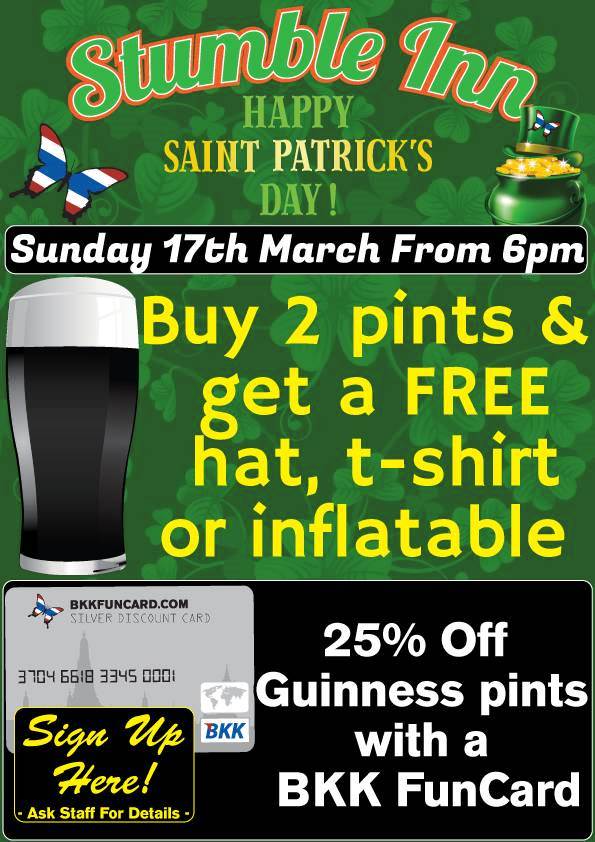 Due to the forthcoming Thai Elections there is a public holiday and a booze ban this Saturday, March 16th from 6:00 pm for 24 hours. 
It is unfortunate that the Thai Elections falls on Saint Patrick's Weekend. However, the good news is that you can drink as much booze as you want this Friday, March 15th. 
Enjoy Saint Patrick's Day at Stumble Inn Bar (Sukhumvit Soi Nana) and also at Scruffy Murphy's Irish Pub (Sukhumvit Soi 23). 
Daves Raves! Details are on the posters below. Cheers!