[wp-bannerize group="townlodge" random="1″ limit="1″]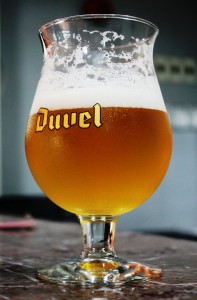 Cactus Will Sting You! Cactus John is a crafty guy, who lures unsuspecting customers into his den of inequity. Once inside your life may never be the same again. Cactus Bar in the heart of  Soi Cowboy boasts the largest selection of Belgian Beers out of all the go-go bars in Thailand. Hey, perhaps all of Asia too. The 'booze cruise' is obscene, with some Belgian Beers as high as 13 percent alcohol volume. Although a great cook and host, Cactus John is indeed a sick man. As John would say, 'This beer is 13 percent… God-damn-it!' Cactus Bar is a renowned home-from-home for those seeking American home style cooking, classic rock and a bunch of go-go girls who are certainly not shy!
From Belgium To Germany! You might know that Soi Cowboy has a European flavour, with the widest range of Belgian Beers on offer in Cactus Bar. But, do you know their is an additional European flavour in the form of German sausages too? Being Dave The Rave, I have an ability to spot and do things that are a bit unusual. Following your mega alcohol-infused Belgian Beers, you might want some food to steady your head and body. Many of us have left Cactus Bar buzzing after several swift, strong Belgian Beers. And so, rather merrily, I make my way to the street stall that sells Bratwurst sausages. I have now moved from Belgium to Germany in a few steps. I say hello to the Thai woman who sells me a sliced Bratwurst sausage, mashed potatoes, brown gravy and sour kraut. It is a reasonable price and you get plenty of change back from a 100 baht note. If my memory serves me correctly, I think the 'Bratwurst Belgian Beer Beater' was 65 baht for the whole meal.
Euro 2012 – Continuing with the European flavour, you may know Dave The Rave is from (Not So Great) Britain. However, I refrained from going 'Low-So' British by singing songs in public whilst drunk! All in all, my Euro 2012 was a much more fun event in Soi Cowboy, than the boring Euro Football Cup was.