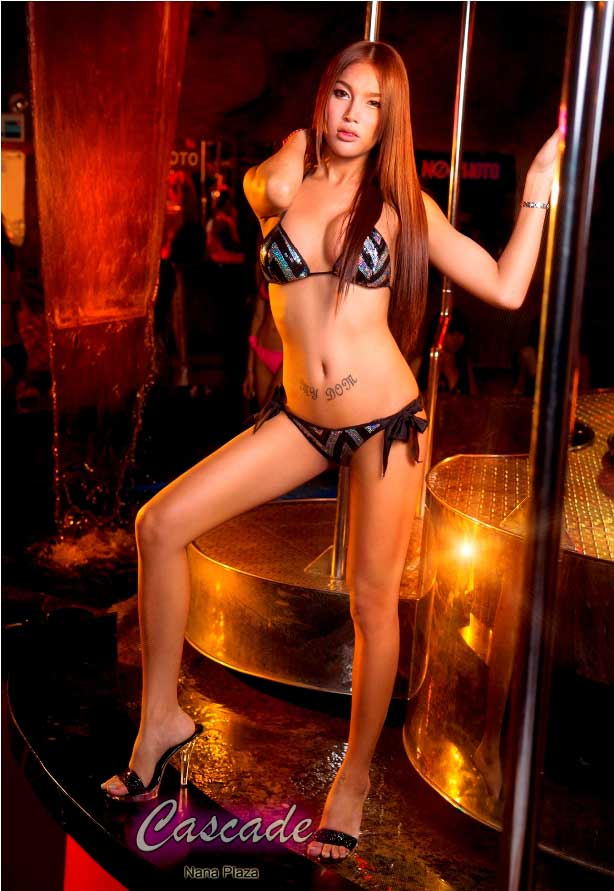 [wp-bannerize group="lbbangkok" random="1″ limit="1″]
Super Models! Cascade GoGo Bar is located on the Top Floor of Nana Plaza. It is a 100% ladyboy gogo bar, which boasts over 100 Thai ladyboy gogo dancers. Cascade is a cavernous gogo bar designed like a large cave with rock walls and waterfalls. The ladyboys in Cascade are (to my knowledge) all pre-op, which means they still have the full landing gear!
Cascade attracts a fair sized audience on a nightly basis and is one of the most popular ladyboy gogo bars. Operating times are from 7:30 PM until closing time at 2:00-2:30 AM. Cascade GoGo Bar boasts the largest selection of ladyboys in Bangkok. The photo below was taken at a Super Models Night. Enjoy!
A special warm welcome to the guys from Ladyboy Forum and I hope you enjoy my website. I have started a ladyboy section, which I will update as regularly as I can. Lady Forum is the largest forum of its kind in the world. All ladyboy lovers should join this forum for regular updates, events, photos and videos.