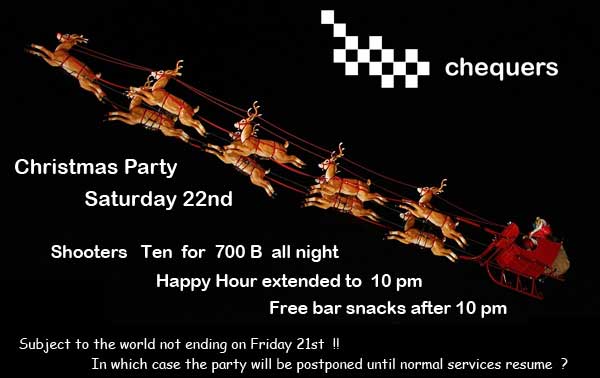 [wp-bannerize group="townlodge" random="1″ limit="1″]
Celebrate Christmas At Chequers Pub! On Saturday, December 22nd Chequers Pub hosts its Christmas Party. OK, it is a wee bit early, but nobody can change the calendar can they? I wonder if Nick will be playing Father Christmas this year and who will be sitting on his lap?
Where Is Chequers Pub? Chequers is conveniently located between Dynasty Inn and Hillary 2 Bar down on Soi Nana.
Merry Christmas! There's an extended Happy Hour and FREE bar snacks. Enjoy!