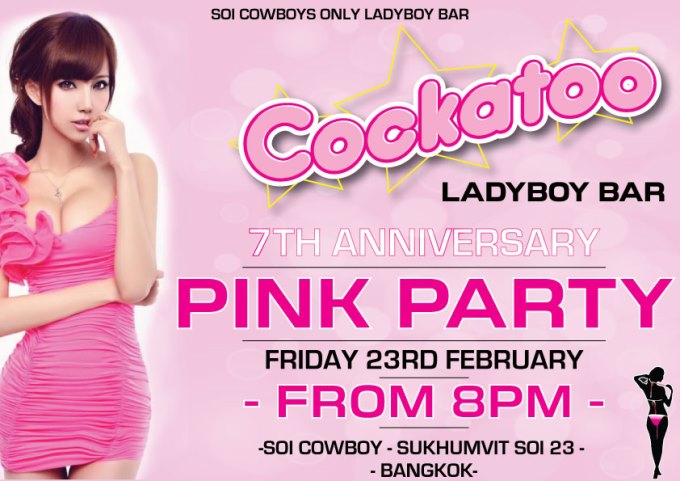 This Friday Cockatoo Go-Go Bar is hosting a Pink Party to celebrate their 7th Anniversary Party down on Soi Cowboy.
There will be FREE SHOTS and an abundance of Bangkok's hottest ladyboys! It's hard to believe that Cockatoo Ladyboy Bar opened 7 years ago. How time flies!
Daves Raves – Cockatoo Bar is the only ladyboy bar in Soi Cowboy.