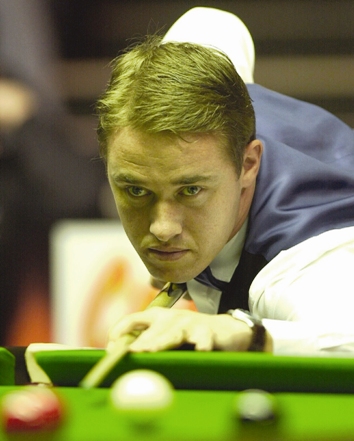 Snooker legend Stephen Hendry has returned to Bangkok from two very busy, but enjoyable days in Koh Samui and Pattaya.  The pubs in Koh Samui and especially Pattaya, gave Stephen a deserved warm welcome.  In particular, the venues in Pattaya really made an effort to promote the Stephen Hendry Roadshow and it certainly paid off for them.  In the Queen Victoria Pub in Pattaya, two autographed polo shirts were auctioned off.  A total of  34,000 baht was raised for charity.  Ralf Winkler, the official photographer for the Stephen Hendry Roadshow commented, "Stephen has a lot of fans in Pattaya, he was very busy meeting them all."  Roadshow organisers Rob Murray (Fluid Asia Pacific) and Bryan Sharp (Scottish and Newcastle Brewery) are very pleased how well the event has gone.  Rob said, "We have received very positive feedback about Stephen from all of the venues that he has attended."
As the old saying goes, all good things must come to an end.  And so, we come to Stephen Hendry's last evening in Thailand.  I don't think I can emphasize this enough, but Stephen is one of the all-time greats, who ranks along side the world's most accomplished sportsmen.  Stephen will make his final Roadshow appearance in Soi 8 Pub at 5:00pm and then in New Wave on Sukhumvit, Soi 7 at 6:30pm.  The Stephen Hendry Roadshow was proudly hosted by John Smith's Bitter and Strongbow Draught Cider. 
We hope that Stephen enjoyed his time in Thailand, as much as we have enjoyed meeting him.  Stephen is a true gentleman and I am sure that many people will eagerly await his return to Thailand. 
As for Stephen's female fans, they were pleased to see that there was at least "One Knight In Bangkok!"