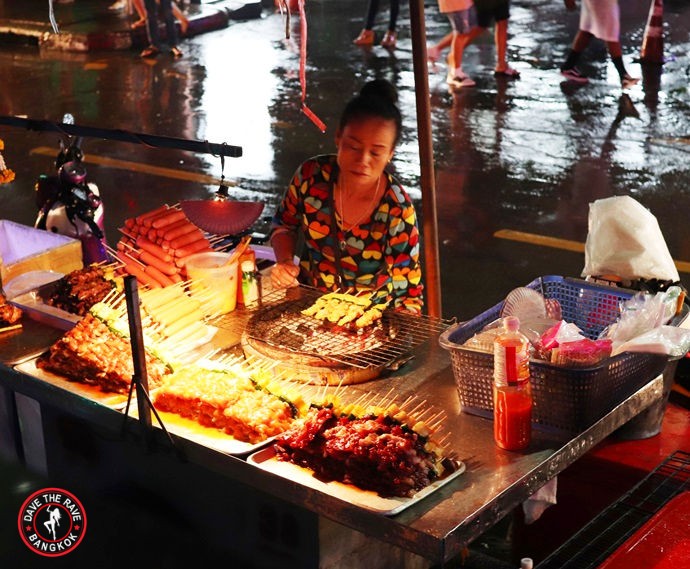 Do I have a food fetish? I am in a bit of a funny mood today. Is there something kind of kinky about street food in Thailand?
Now I know that is a strange question, but let me explain. A few moons ago, down on Sukhumvit Road, there is a gorgeous girl who makes delicious Fried Pork. But, sadly some guy has porked the pork girl and that's the end of that fantasy!
The street food scene in Thailand is certainly something you would not see in the Western world. Back in Farangland, "Greasy Joe's Fat Burger" is not what I call street food at all.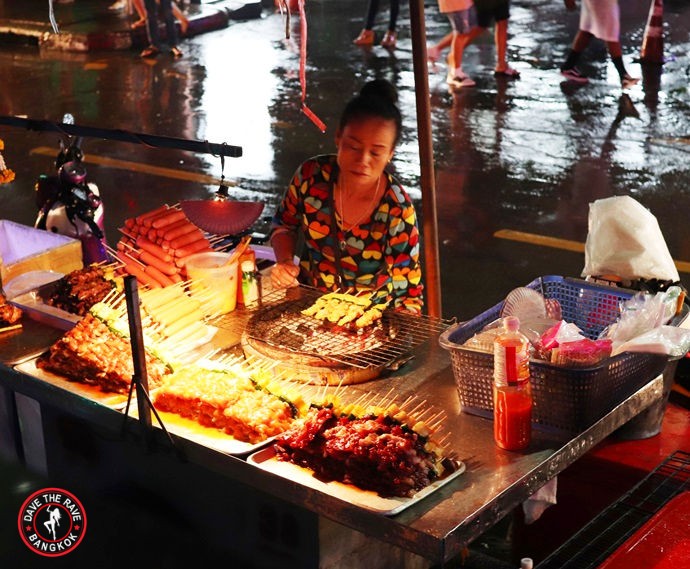 I love the simplicity of Thai street food; it's quick, cheap and tasty. We must remember that grilling meat is so much healthier than deep frying it to death!
Whenever you have the munchies, you can grab a few of those Barbecue Chicken Sticks at the silly cost of 10 baht each. Just wait a few minutes and you are good to go with your healthy fast food. It's ideal when you are on the move. You can eat them right there on the street, while you travel, or save them to eat in your room. The Thais do it all the time. You know, when in Rome and all that jazz!
As for the operators themselves, Thai street stalls are practical, cost-effective and in some cases, it's a very profitable little business. Once they acquire a street space, for relatively little cost "Bee's Barbecue" can be up and running in no time.
I admire how innovative the Thais can be. An old oil barrel is sliced in half and made into a barbecue stand. Have you seen those big clay pots? They are filled with charcoal and a steel grill is placed over the top. It's a simple idea and yet so practical. The street food carts bearing anything from Som Tam (Spicy Papaya Salad) to fresh fruit bring a new meaning to "meals-on-wheels."
Your grub is cooked in no time and it's very delicious. So many Thais prefer street food to fancy restaurants. They tell me it just does not taste the same.
Daves Raves – At times I think the Western world could learn a lot from practical, cost-effective concepts we see in Thailand. Sometimes less is more and simplicity is the key to success and satisfaction.