TGI Friday! Most bar and club owners in Bangkok will be glad to see the back of the Euro Cup, as whilst great for European football enthusiasts, these events combined with heavy rain can only mean one thing – slow business.
Soi Cowboy and Soi Nana seem to have had a few reasonable days trade this past week and the 3rd year anniversary party at Mercury Bar in Nana Plaza was a big success, thanks to everyone who showed up.  On Patpong, it's been another story with bars noticeably quiet over the last couple of weeks.  No doubt they will be breathing a big sigh of relief  when the final passes this Saturday.
For all of us watching the pennies, there are a couple of good deals about this weekend – Stumble Inn on Soi Nana has a  daytime (9:00 AM-6:00 PM) special of 100 baht pints of Chang and Tiger Beer.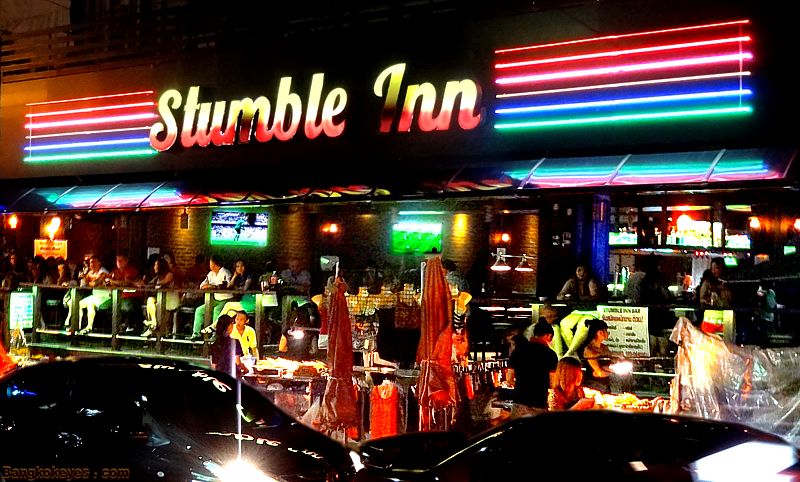 I notice that Strip on Patpong 2 is also offering 99 baht on all beers all night on Fridays, together with a Sexy Ripped Jeans Party.  I thought they all wore tight tiny jeans anyway?  When you consider some bars now charge as much as 200 baht for a beer, this is a great drinks deal. I can vouch for both venues having good service, attractive girls and friendly managers.  In the case of The Strip the manager always looks after regulars and will often give customers a free drink. Awesome!
EQ Late Night Club is having a special Euro Cup Final Party on Saturday night and that might be interesting, as they now have pool tables and flat screen TV's.  It's a nice atmosphere and may well be a good place to watch the final.
stay tuned for regular nightlife updates on DaveTheRaveBangkok!!!