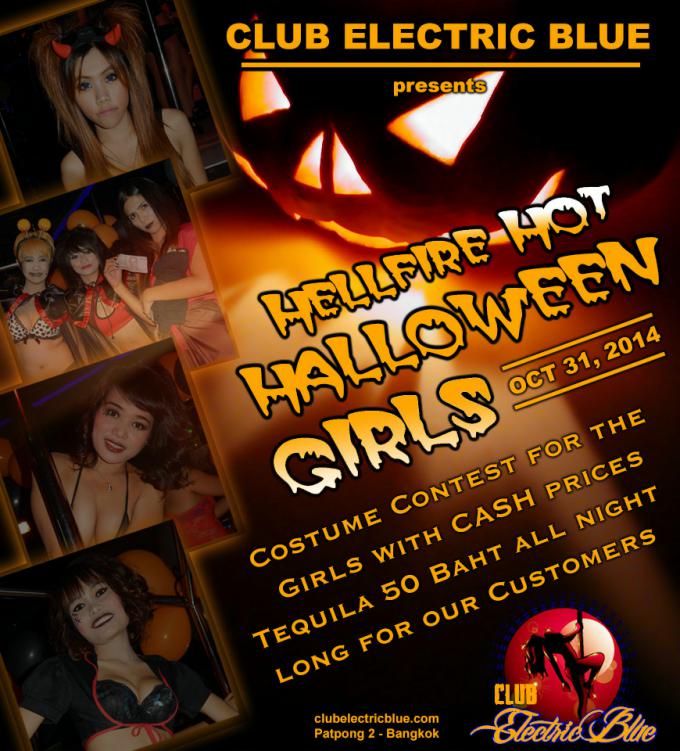 Well, it's that time of year again, when all kinds of creatures of the night emerge to celebrate Halloween. There are a number of beer bars, gogo bars, pubs and clubs across Bangkok that will make an effort with elaborate decorations, costumes and party themes.
[wp-bannerize group="eblue_banner_914″ random="1″ limit="1″]
Thailand is one country where there is loads of adult fun to be had during Halloween. The Thais being naturally fun-loving, party people really get into Halloween. It's going to be a scream!
Downtown in Patpong Soi 2 there will be a Halloween Party at Club Electric Blue, The Strip and Black Pagoda. Check out the posters below, as these three Patpong gogo bars are throwing a party!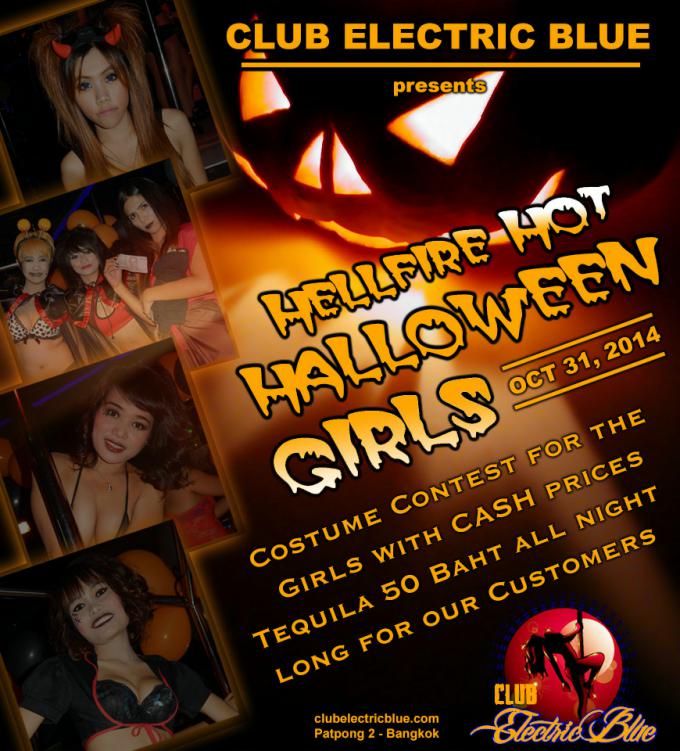 [wp-bannerize group="thestripbanner" random="1″ limit="1″]
[wp-bannerize group="Bp" random="1″ limit="1″]