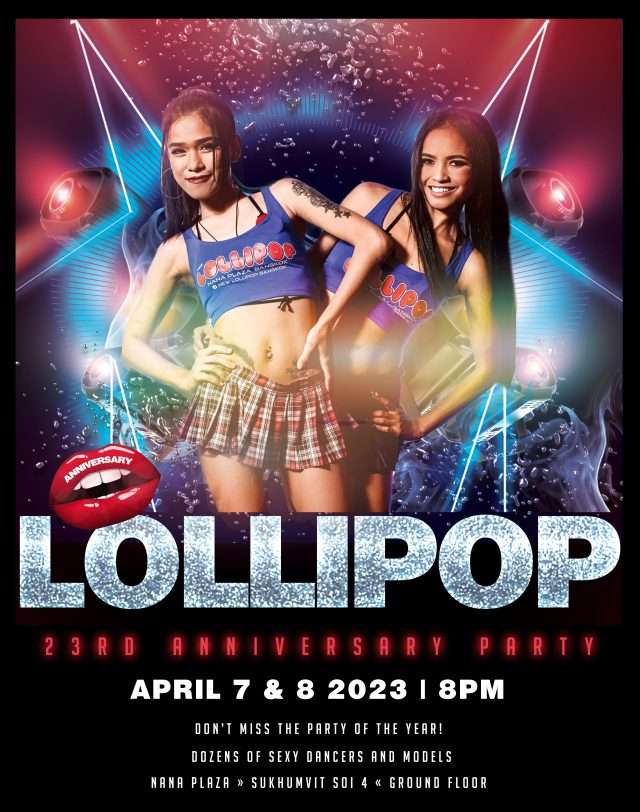 There are few go-go bars that can claim to have been around since the last millennium, but Lollipop Bangkok in Nana Plaza is one of them. This coming Friday and Saturday, April 7 and 8, the ground-floor bar will celebrate its 23rd anniversary with a two-night party.
Lollipop Bangkok first opened its doors in late 1999 under management of the now-defunct Crown Group. It later was taken over by its current management. In 2014, Lollipop changed its name to Suckers due to a police "misunderstanding".
The name changed but the ownership didn't. The "new" Lollipop Bangkok came back a few years ago and the bar has retained that name ever since.
The first bar on the left as you enter Nana Plaza, Lollipop Bangkok is renowned for its fun and friendly atmosphere, which is embellished by a lovely bunch of sexy go-go dancers. Most nights, Lollipop has a large number of sexy Thai girls to entertain you.
Stop by one of Nana's longest-running bars next weekend and celebrate.