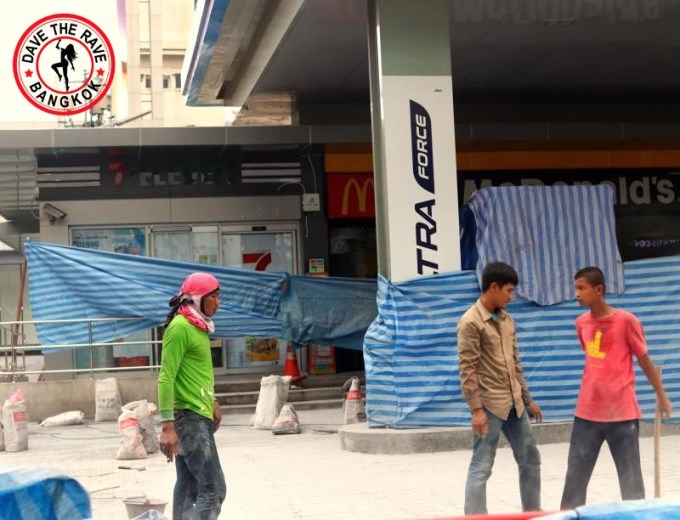 Note that the Nana Petrol Station is currently closed for construction.
This follows a fairly recent construction project, which is baffling. Why are the builders back again? It's somewhat of a mystery to me.
This means that 7 Eleven and McDonald's are also shut. The next 7 Eleven Shop on Soi Nana is opposite the Rajah Broadway Complex (previously Jools Bar).