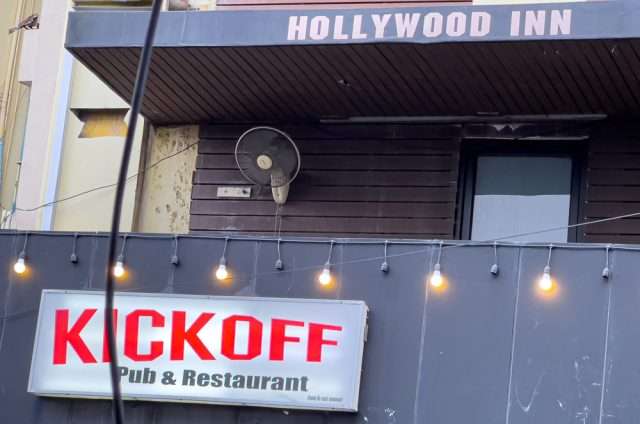 The days of taking the girl of your dreams out of a Nana Plaza go-go bar to a hotel room only a few steps away are done, forever.
Short-time hotels in Nana have been closed since before the coronavirus pandemic and were unlikely to reopen this year due to the skittish Lumpini district police. But Nana Plaza's landlord made it official last week that the hotels would be gutted and short-time rooms forever closed inside the complex.
Nana Plaza's primary owner and general manager met March 30 with the manager of the Stumble Inn group, which operated the Balcony Bar and the short-time hotel above it once known as Hollywood Inn to discuss removal of beds, showers and all hotel-like amenities. The owners of Billboard and Tycoon, who control the other two short-time hotels in Nana Plaza, have been similarly notified.
The move is significant for a number of reasons. For the owners, it represents a lost investment. Billboard's boss had sunk considerable money into the hotel next to Butterflies, with marble-tiled walls, new beds and quality showers. Tycoon's investors bought the bar not just for the go-go, but the anticipated revenue from the steadily busy short-time hotel upstairs.
The one upside is that Balcony Bar can reopen. Lumpini cops had kept that discount bar closed, not trusting Stumble to run the bar and not open the rooms.
What are those other two significant factors?
Bar owners want the short-time hotels open because, currently, if a girl leaves the front gates to go up the road to a hotel, she often doesn't return that night.
Many guys don't want to do a 300-meter walk of shame a shabby hotel two or three blocks away, so there are fewer barfines.
Short-Time Hotels Threaten Future of Nana Plaza
Nana Plaza's landlord acknowledged both of these complaints, but made it clear the subject was not open for negotiation. How many guys truly are unwilling to take the "walk of shame" up Soi 4? If a girl is hot enough, a guy will walk over hot coals to be with her. As for girls not returning, bars will have to find another way to incentivize the girls to return.
The bottom line is that the potential cost and damage of having the short-time hotels far outweigh any benefit. While Nana Plaza security is the strictest of any red-light district in the country, with no girls under age 20 allowed to work in the plaza and all staff carded each day to ensure that no underage teens get in, it is still possible that some teens could sneak through, even if it means "scaling the walls like Spider-Man".
If just one underage girl were caught having sex in a Nana Plaza short-time room, the entire plaza could lose its prized and unique "entertainment district" license, which allows Nana Plaza to legally operate until 2 a.m. each night.
Undoubtedly, what happened recently in Patpong influenced this week's decision to shutter the short-time hotels. And while the Lumpini police chief is an easy target for criticism, he was, in fact, only following the law.
Thai law forbids bars from having short-time rooms in the same building. One only need look at the brothels on Pattaya's Soi 6, which get raided periodically for having rooms upstairs, to see the danger.
"Adjustment" will be the key phrase going forward. Bar owners will have to adjust their pay systems to incentivize girls to return. Customers will have to adjust to a system where they'll have to go up Soi 4 for a short-time tryst.
But, already this past year, a wave of young guys making their first trip to Thailand and Nana Plaza have operated in an environment where there were no short-time hotels available in the plaza. In time, the landlord maintains, only the old codgers will remember the days when they were open.