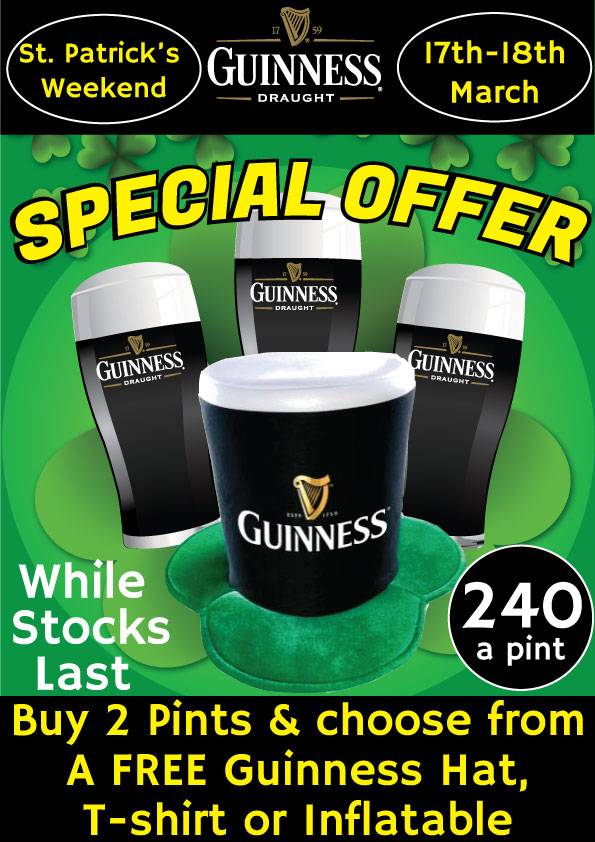 It's that time of year again, whereby we turn green. Not green with envy, or a sickly green, because we are celebrating the Emerald Isle.
Yes, you're right it is Saint Patrick's Day on March 17th. A number of bars and pubs will be throwing parties across Thailand.
However, it is not just an Irishman's wet dream though, because this is a great excuse for us all to enjoy the fun 'n' frolics.
Check out the posters below, because not just Irish eyes are smiling!