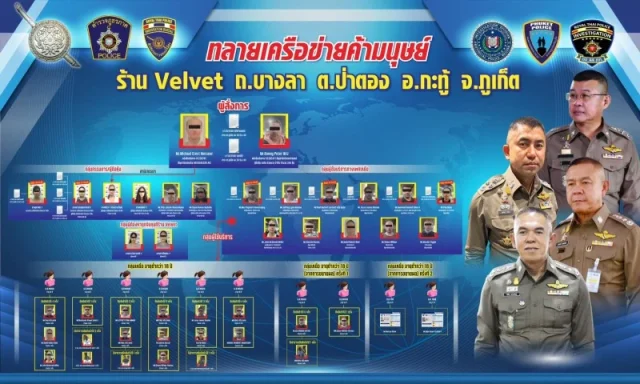 Thai police have placed the owner of four closed Patpong bars and three others atop an alleged child sex-trafficking ring tied to three bars in Phuket.
Michael Ernst Mesner, along with fugitive Ronnie Peterhitch were shown on a Royal Thai Police organizational chart covering alleged operators and customers of ring exposed on March 15.
Stickman Bangkok first reported on Mesner being a person of interest in the child sex-trafficking investigation last week. Mesner has denied any inovlement on knowledge of the crimes in Phuket.
On March, 30, police in Phuket announced the arrest of three more foreign men on charges of paying for sex with minors in connection with the child sex-trafficking ring. The arrests was announced by deputy national police chief Maj. Gen. Surachate "Big Joke" Hakparn.
The three men arrested and charged were identified as Paul Herbert Corbett, 67, from Australia, Max Rigobert Ramasamy, 68, from France, and Mutu Pan, 44, from China.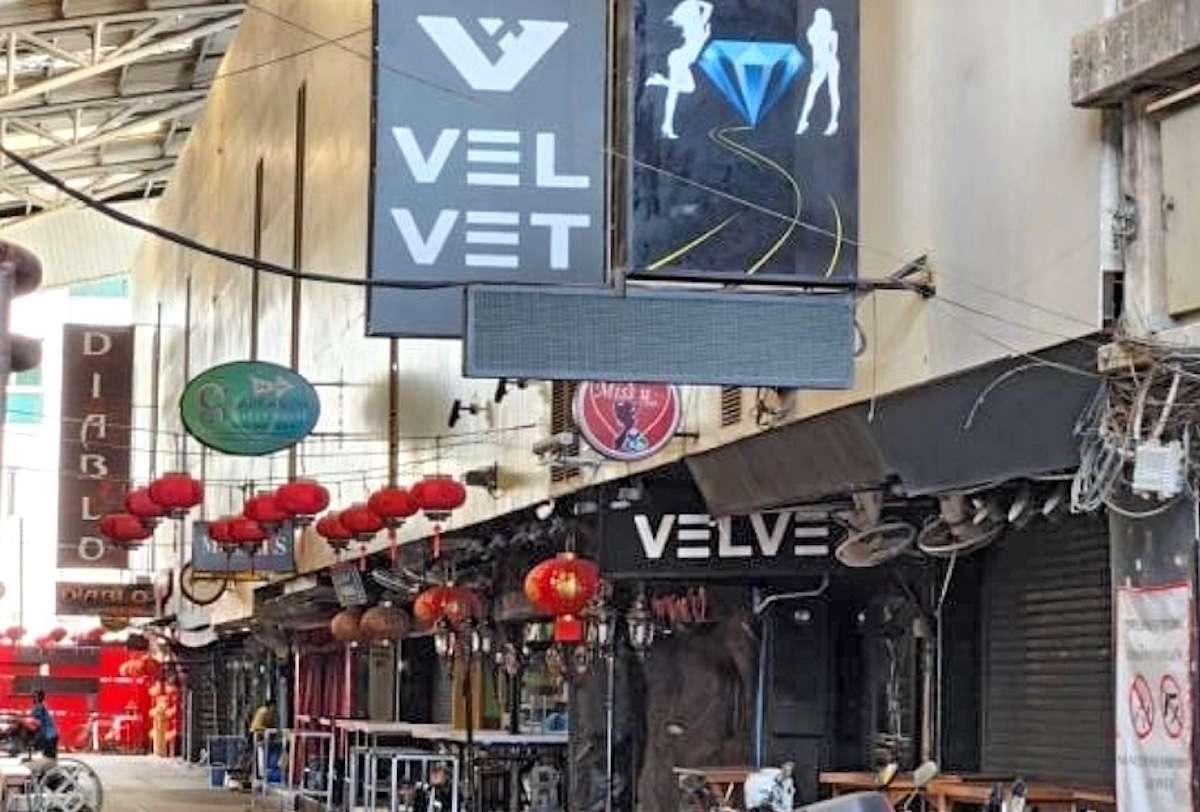 Three others wanted for the same offense have already fled the country, Surachate said. They are American Jeffrey Lynn Amman, 50, American Jesse James Demian, 49, and Saudi Ahmed Saleh Balobead, 40. Arrest warrants have been issued and police are pursuing their arrests.
Child-Sex Trafficking Ring Exposed March 15
The Velvet bar, which was raided on March 15, was registered under the company Aurum Bualuang Co. Ltd., which operated three more bars in Patong as part the alleged child sex-trafficking network. Two suspects were arrested at the, but they claimed that the real bar owner was a foreigner.
The names of the bars were given as Model, Bangla Beach and Strip Phuket. The Strip Phuket is a sister bar of Mesner's The Strip in Patpong, which was raided and remains closed, along with XXX Lounge, Black Pagoda and the Bar Bar fetish club.
Arrest warrants have been issued in the child sex-trafficking investigation for five company directors, four of whom have been arrested. One director, Peterhitch, has already fled the country. Police efforts are underway to have Interpol issue a "Red Notice" for his arrest.
Charges against the directors include breach of the Foreign Business Act for using nominees.
The raid on the Velvet bar in Patong led to 36 raids in ten provinces across Thailand, during which 52 bank accounts with a turnover of 100 million baht were seized. Assets worth a total of 22 million baht were also were confiscated, including two townhouses worth 7 million baht, a condo worth 5 million baht, four plots of land worth 10 million baht and four motorbikes worth a total 500,000 baht.
Girls Rescued, Customers Identified
Six girls were rescued and taken into care following the raid on the Velvet bar and the further investigations.
Police have identified 109 customers who had paid for sex with minors, most of whom were foreigners paying 10,000 baht each time.
Since the investigation was expanded, another four victims had been found and taken into care, bringing the total number of girls rescued from the child sex trafficking network to 10.
Additionally, Big Joke arrived in Phuket to follow up on a case that had made headlines both in Thailand and overseas.
Police were initially tipped off by NGO Operation Underground Railroad. Five Patong senior police officers were transferred after the illegal bar on Bangla Road in Patong was raided. As Stickman wrote, Underage girls working in the bar industry is an age-old problem. Things are better than they used to be but there is still the odd underage girl about. In some cases bar operators look the other way. In many cases the bar owner simply doesn't know. A borrowed ID card from someone of legal age is all an underage lady needs to get a job in a bar."