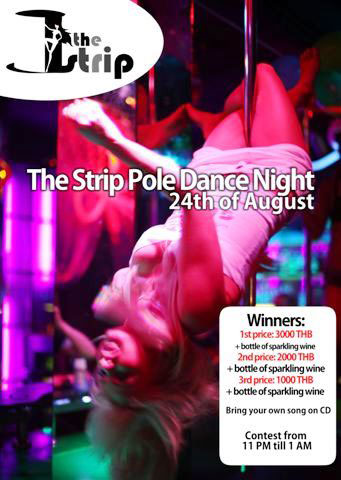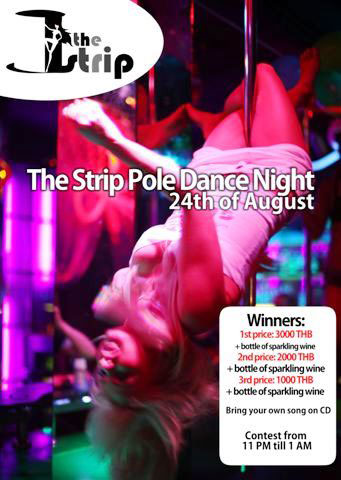 The Strip is a go-go bar situated in Patpong Soi 2 that likes to entertain its customers with special events. In these days of complacency at least The Strip are proactive in Patpong.
This coming Wednesday, August 24th, there is a Pole Dance Contest, with battling babes contesting for cash prizes. The winner will receive 3,000 baht, 2nd place 2,000 baht and 3rd place 1,000 baht. The top 3 will also get a bottle of sparkling wine each.
The event starts at 11:00 PM and will run until 1:00 AM. Make sure that you are not late, as to ensure a good seat. If you are looking for something different, then go along and enjoy this Pole Dance Contest.
[wp-bannerize group="Dem" random="1″ limit="1″]