The big Bangkok nightlife news of the week is that Stickman has decided to bow out from penning his weekly column. Thailand's most famous nightlife columnist has decided to start a new chapter in his life. The news has come as a shock to many people, but while close friends are obviously saddened by the news, they are not really surprised. It's sad to see my old mate and supporter, Stickman, hang up his journalistic boots. We have been good friends for many years.
The Stickman Weekly column rose in popularity very quickly and became an institution for a multitude of followers across the globe. This most popular online column of its genre started back in April 2001. Coincidentally, we both moved to live in Bangkok that same year, which was almost 20 years ago. Ironically, we both met at Hollywood Carousel Bar on the top floor of Nana Plaza, when I was the manager.
While it is true that some people did not like the way he reported certain aspects of the goings-on in Bangkok, they kept on reading Stickman Weekly. I would say to them, 'If you dislike Stickman so much, why do you read his column?' I think I made a fair point, don't you?
I know some bar and nightclub owners had issues with what he wrote from time to time. But, let's be honest, so many of us religiously read his weekly column for years and years. Even the Stickman detractors wouldn't miss it, and that's because he writes very well and often came up with great articles.
It struck some guys that Stick appeared to be like a fish out of water amid the naughty nightlife scene. I can tell you, Stick is a very health-conscious guy, who never smoked, never took drugs, rarely stayed out late, and rarely ever got drunk. In terms of being a good boy, he is a model farang, if there ever was one. But, Stick is such a talented, articulate writer, and has such a smooth flow of words that he captivates his audience. As Toby said, 'Many are called to such a path, but few are chosen.' Just like an addiction, Stick's cult followers kept coming back for more.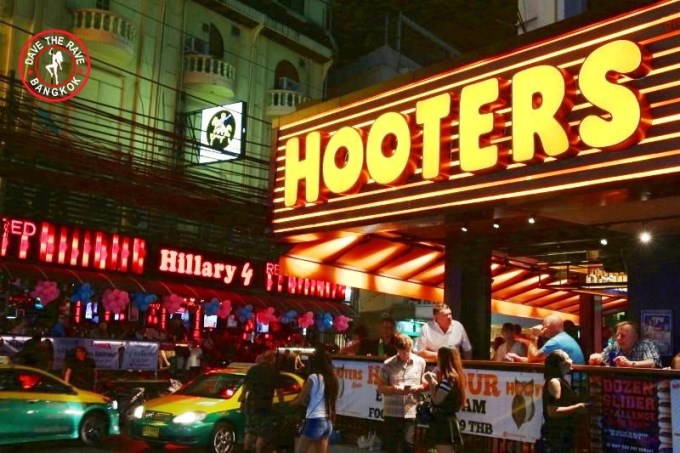 Stick was a professional schoolteacher and as the saying goes, 'They teach because they cannot do.' However, in this case, Stick did do it very well. Perhaps like me, you would like to read his story. Hey Stick, when are you going to write your book?!
Despite his online fame, he has always been polite and showed patience with people. This is particularly true when an extremely excited Dave the Rave would almost talk him to sleep. It was like trying to go the wrong way up a busy one-way street! Joking aside, Stickman always supported and encouraged me throughout my Bangkok nightlife career and also in my efforts to become a photographer and blogger.
Not only could Stickman Bangkok engage his readers, grabbing us with a firm hand, but Sticks always gave the right advice and guidance for anybody visiting Thailand. I remember guys telling me they used his website as a guide book and threw their copies of Lonely Planet into the rubbish bin.
Stick is also a very accomplished photographer. His photographs are exceptional, especially Stick's special skill at capturing street scenes. I told Stick that his photos are so good he must include them in Stickman Weekly. I felt his photography was underused and underrated, even by Stick himself. This is how all the photos started to appear in his weekly column. I felt the photographs gave it a more interesting magazine look and, of course, we all love some eye candy.
For me, the Thailand online scene will be less interesting without Stickman. In my book, he bows out a legend. I wish you all the very best Stick!