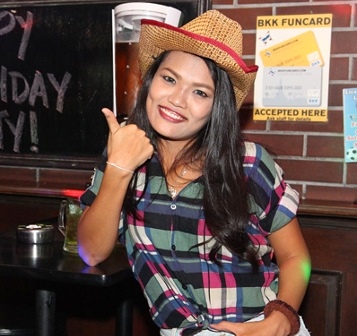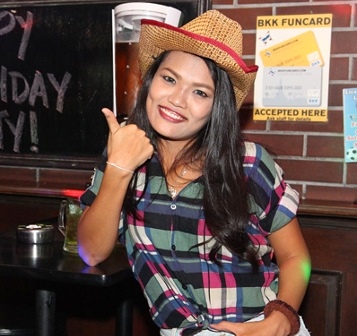 Howdie Cowboys! Ride on down to Stumble Saloon and enjoy a taste of the good old-fashioned Wild West. There is 20% off all American food and drink items. Also, you can save a whopping 30% with a Bangkok Fun Card.
Enjoy great American specials such as Budweiser, Bourbon 'n' Burgers! Oh yeah, don't you guys forget those wild west cowgirls. Yeeha!
Stumble Inn Bar is located next to Big Dogs Bar at the entrance to Nana Plaza.