PATTAYA – PLEASURE PLAYGROUND
It is a fact that growing numbers of foreigners are booking flights to Thailand.  However, just how many of these people choose to visit Pattaya is another matter.  The jury is still out regarding any predictions for a sensational season in the seaside resort of Pattaya.  Unfortunately, the high season in Pattaya is shorter than it used to be.  Nowadays, the high season might not arrive until December and then finish before the end of January.  Let's hope for all concerned that it is a lengthy and prosperous high season down in Pleasure Playground.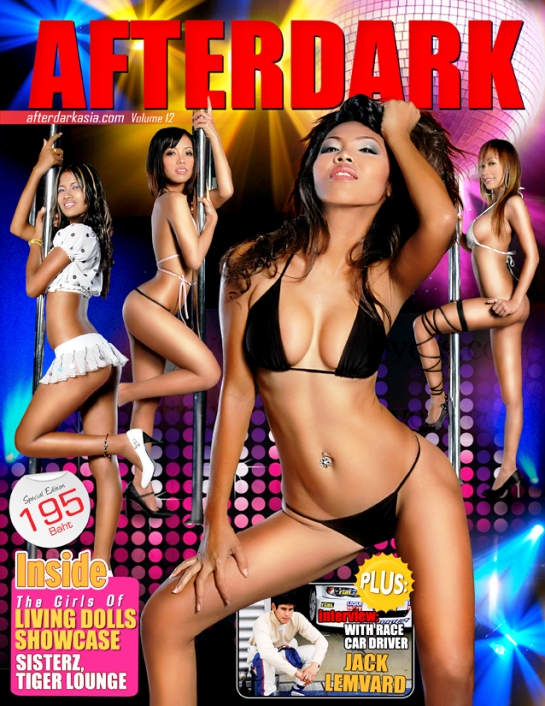 Coyotees Go-Go Bar in Soi Marine Plaza has closed its doors.  A large chain and padlock indicates that Coyotees will not reopen any time soon.  Word on the Walking Street is that Coyotees is up for sale, but this is not confirmed as fact.  Another word on the Walking Street is that the owner has decided to close Coyotees permanently.  Coyotees was always popular during its Dance Contests and known for its sexy Showgirls.
Sadly, there is both mystery and tragedy surrounding the death of the co-owner known as TJ.  Recently, TJ was found dead in his room.  The lack of local media coverage about TJ's death only adds to the mystery.  Although a number of rival bar owners did not exactly welcome TJ with open arms, he was popular with bar girls and customers alike.  It is not unusual news that a farang has been found dead in Pattaya, but it does hit you, when it is somebody that you knew personally.  I drank with TJ on a number of occasions and found him quite a character.  May TJ rest in peace.
In Club Boesche Go-Go Bar, you can watch Thai Penthouse Models strut their sexy stuff nightly from 11:00pm.  Be aware that because they are Penthouse Models, you must expect higher prices.  As an added bonus Club Boesche offer draught beer for just 50 baht a glass.
Don't forget the 'Crazy Hour' in Diamond Go-Go Bar.  Standard drinks are only 10 baht from 9:00pm until 10:00pm and it runs  until October 19th.  Also, there is a 10th Anniversary Party for Diamond Go-Go Bar on October 19th, which promises to be a hell of a party.  Remember to jot that date down in your little black book.  Similar to Club Boesche, there are Bangkok models in Diamond.  Renowned for its busty babes is Diamond becoming a booby trap?  Some guys say that Diamond is comparable to Peppermint, because it is becoming Silicone City.
Baby Dolls in Soi 15 off Walking Street is loading up with go-go girls.  They have at least 50 go-go dancers on the books and that is an impressive number considering there are approximately 80 go-go bars in Sin City.  With the antics that these baby dolls get up to it proves they are certainly not shy!
THAILAND TONIGHT – My bi-weekly Thailand nightlife column is now published on Wednesdays and Sundays.
E-MAILING LIST – If you wish to be either added, or removed from my e-mailing list, please email me here – [email protected]
DAVES RAVES – WEATHER WATCH & HIGH SEASON
The weather has been a bit kinder in Bangkok this past couple of weeks.  The lack of daily downpours is a welcomed reprieve.  More importantly, the vast majority of Thailand dodged a nasty typhoon and a tsunami, which was a huge relief.  Hopefully, the rainy season will end this month and the cool season will begin.
There are signs that Thailand might just be gearing up for the high season.  Traditionally, high season starts in November and lasts until approximately February.  High tourist season is determined by the cooler temperatures and the least amount of rainfall.  It also coincides with winter in Farangland.  For those who seek to escape the freezing conditions, the high season makes Thailand an ideal destination for a winter break.  Perhaps when the freezing climate starts to bite into the bones, there will be a lot of farangs eager to fly to Bangkok.  If I lived in freezing Farangland, I know for a fact that I would be a candidate for the great escape.
Reporting live from the neon jungles of Thailand…
See you again soon, thanks for tuning in!
Dave The Rave – Go-Go Guru.