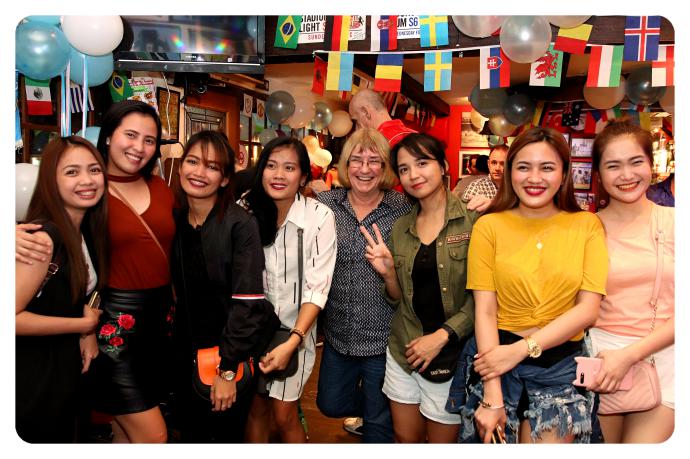 The Pickled Liver Birthday Bash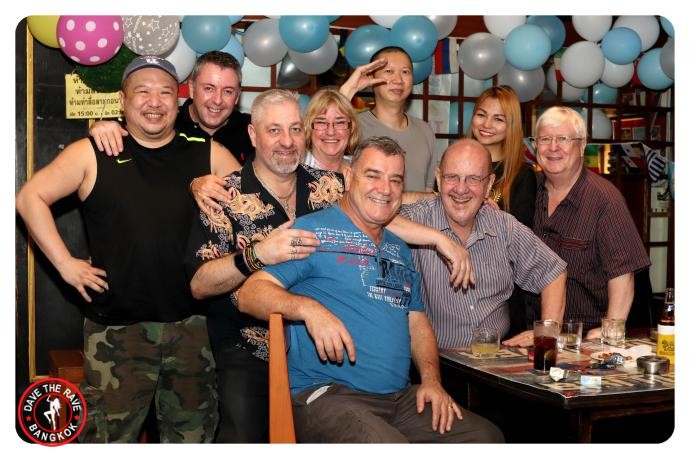 A Home Away From Home
One aspect of Bangkok that makes it such a fascinating city is the melting pot of nationalities you are likely to encounter here. Resident expatriates and foreign visitors originating from all corners of the globe have conspired to create this most cosmopolitan city.
Today's Sunday Roast is about two British Boozers — one is The Pickled Liver Pub and the other is Nick Wetzel. Some people refer to Nick as 'The Prince' because as soon as he knocked off work he was in The Queen's Arms!
Wherever you come from The Pickled Liver Pub will welcome you with open arms, albeit not Royal Arms. Although the Pickled Liver is a traditional British pub, the distinct international flavour resides within.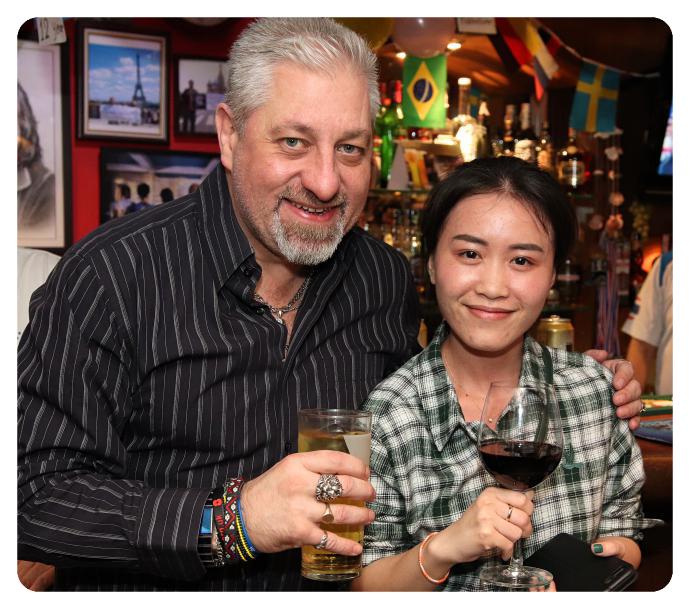 On the 10th of June 2006, The Pickled Liver Pub first opened its doors in the narrow lane, connecting to Sukhumvit Soi 11 in downtown Bangkok.  
On the very first night, they showed England v Paraguay in the World Cup to a packed house on that fateful evening. It really was the first speciality football bar in Bangkok.
Nick had been thinking about opening a bar for some time, constantly frustrated by the inability to watch a football match in peace. In most bars, you have to suffer some bar girl bothering you for a lady drink.
Nick commented, "I would never consider running a pub in England because of the ridiculous health and safety regulations, and to be honest who wants to live there anyway?"
Nick went on to say, "The important thing was spending five years here before opening my own bar, doing valuable research and getting to know how Bangkok ticks."
Before Nick took it over it was Ye Olde Bell, hidden away behind the popular Cheap Charlie's Bar. Nick gradually built up a loyal following that is still affectionately known as The Pickled Liver Family.
Nick had five great years in Soi 11 before being forced out by an obtuse landlady, who didn't seem to agree with people drinking or enjoying themselves. Yes, she was very strange!  
Luckily, Nick found his current location after an extensive search and after three long months of frustration, they finally reopened on the 11th of September 2011
Regarding the move to Sukhumvit Soi 7/1 Nick said, "It's hard to believe we've been here for 7 years, but despite the walk of shame past the naughty girly bars, plus the marauding ladyboys, we battle on."
Former professional baseball player Brian Abrams reminded me to mention how warm and welcoming Nick's pub has become. The Pickled Liver Pub is a cosy place, referred to by Nick, as his living room. The die-hard regulars and 'irregulars' feel The Pickled Liver is their ideal home away from home.
Brian is a huge supporter of The Pickled Liver, who could easily be mistaken for The Pickled Liver Pub's Public Relations Officer. With Nick's own brand of humour, he would say, "We even let Americans drink here."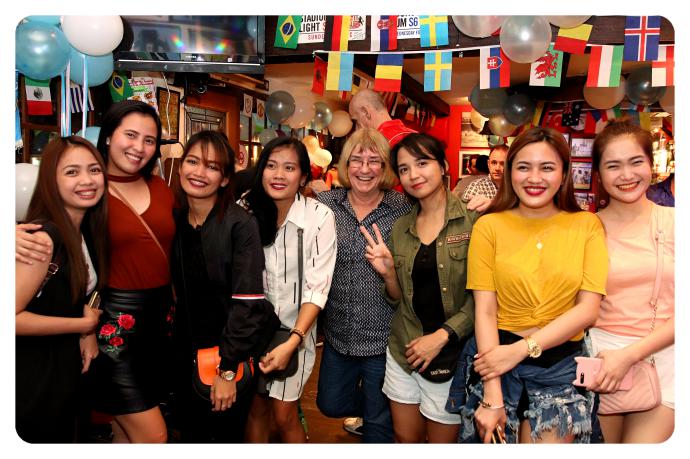 Recently, The Pickled Liver Pub celebrated the 7th Anniversary of relocating to Sukhumvit Soi 7/1 with a Birthday Bash. There was a lavish complimentary buffet, including a delicious Massaman Curry.
This was very appropriate, as curry is now Britain's most popular dish. I unashamedly wolfed down a load of Massaman Curry, blended with chips and gravy!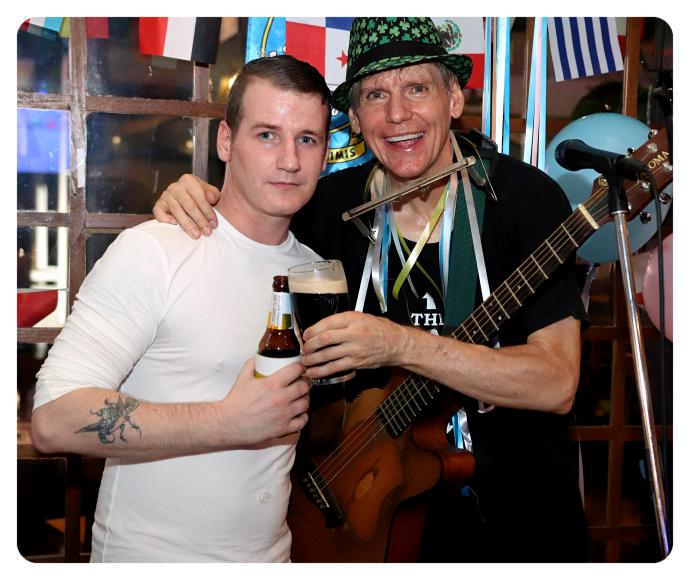 The live entertainment was provided by Lee 'Human Jukebox' Shamrock. Robert Dagger was honoured with a tribute entitled 'Moves Like Dagger' which went down well with the crowd.
The tempo of Lee Shamrock's one-man-band routine was great, with the ladies dancing and others singing along. Lee's romantic love ballads wooed the ladies, especially 'Save The Last Shag For Me.'
As you can see from the photographs, it was a great night. However, there will be plenty more to come. Nick is one of the few remaining Bangkok resident expats who has known me for 20 years. I wish Nick and The Pickled Liver Pub continued success and happiness.