The After Dark Asia 2009 Calendar was previously available for 300 baht. Seeing as we are now into February, there is a special sale price of 200 baht from Angelwitch. Note that they are only available from Angelwitch Go-Go Bar in Nana Plaza, where you can buy them on a first come first served basis. There are approximately two dozen calendars in stock.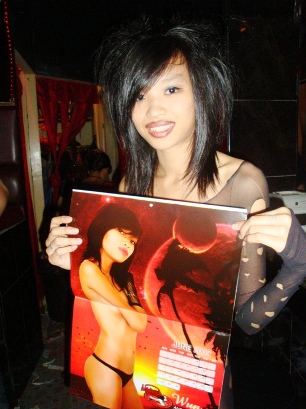 If you were wondering what the talent level is in Angelwitch in Nana Plaza, then just take a look at 'Wun' who is Miss June in the After Dark Asia 2009 Calendar.
Now that's 'Wun' HOT babe!