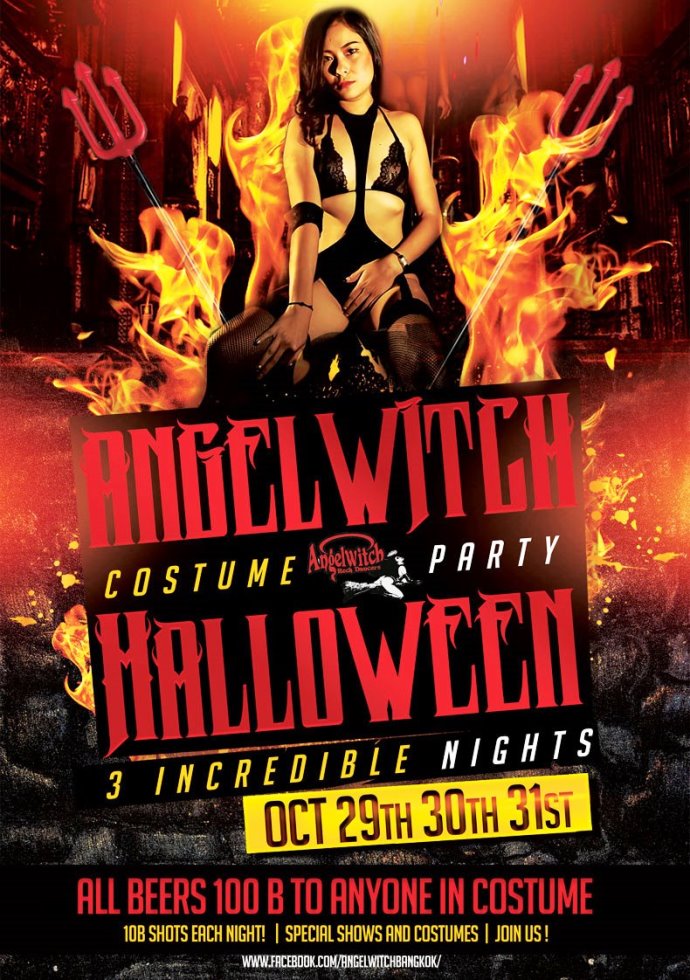 Halloween is approaching and you can join in the freaky fun at a Special Halloween Party in Nana Plaza. 
This year there is a Mega 3-Day Halloween Party at Angelwitch Rock Dancers. The party dates are October 29th, 30th & 31st. 
Famed for its Halloween Theme Party, it's hard to beat Angelwitch Go-Go Bar for stage shows featuring funny freaks!
Enjoy 100 Baht Beers All Night for wearing Halloween costumes!