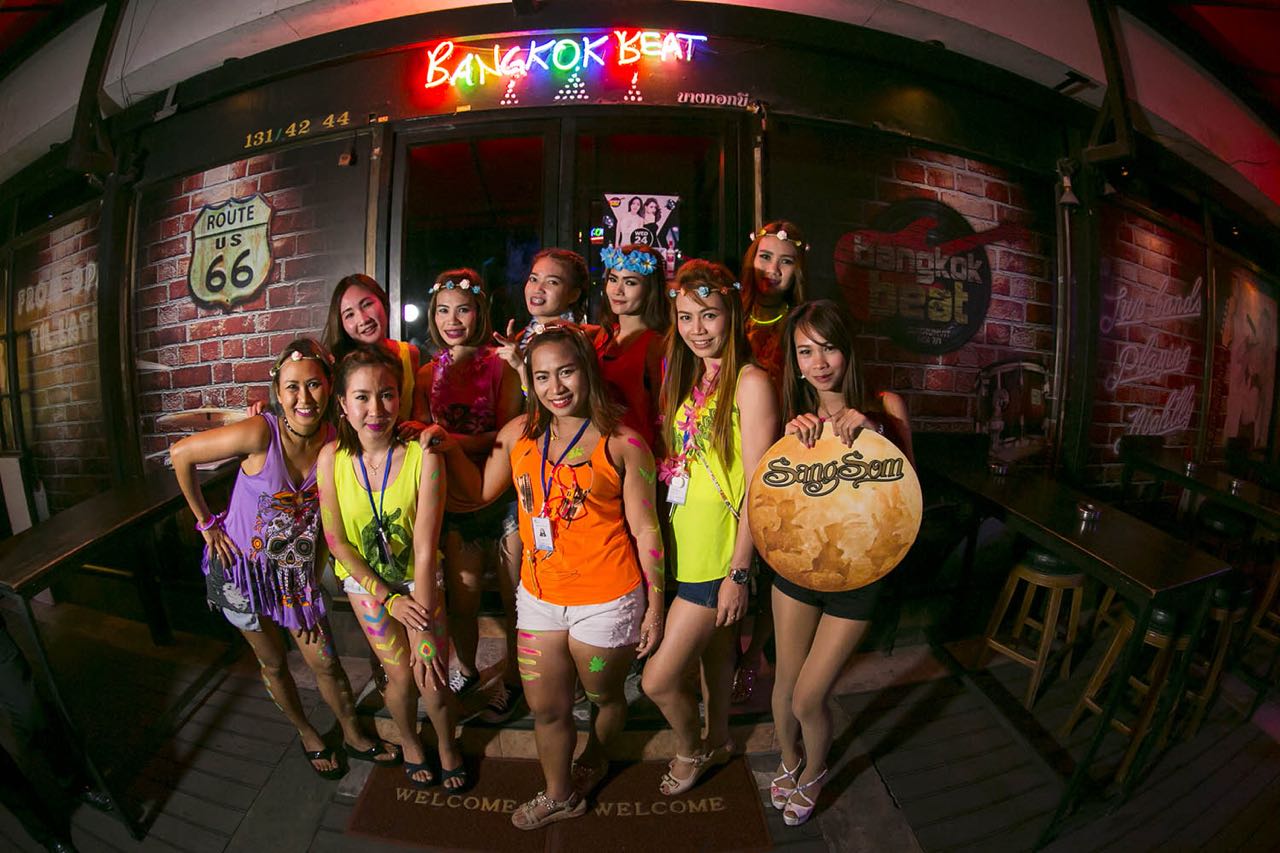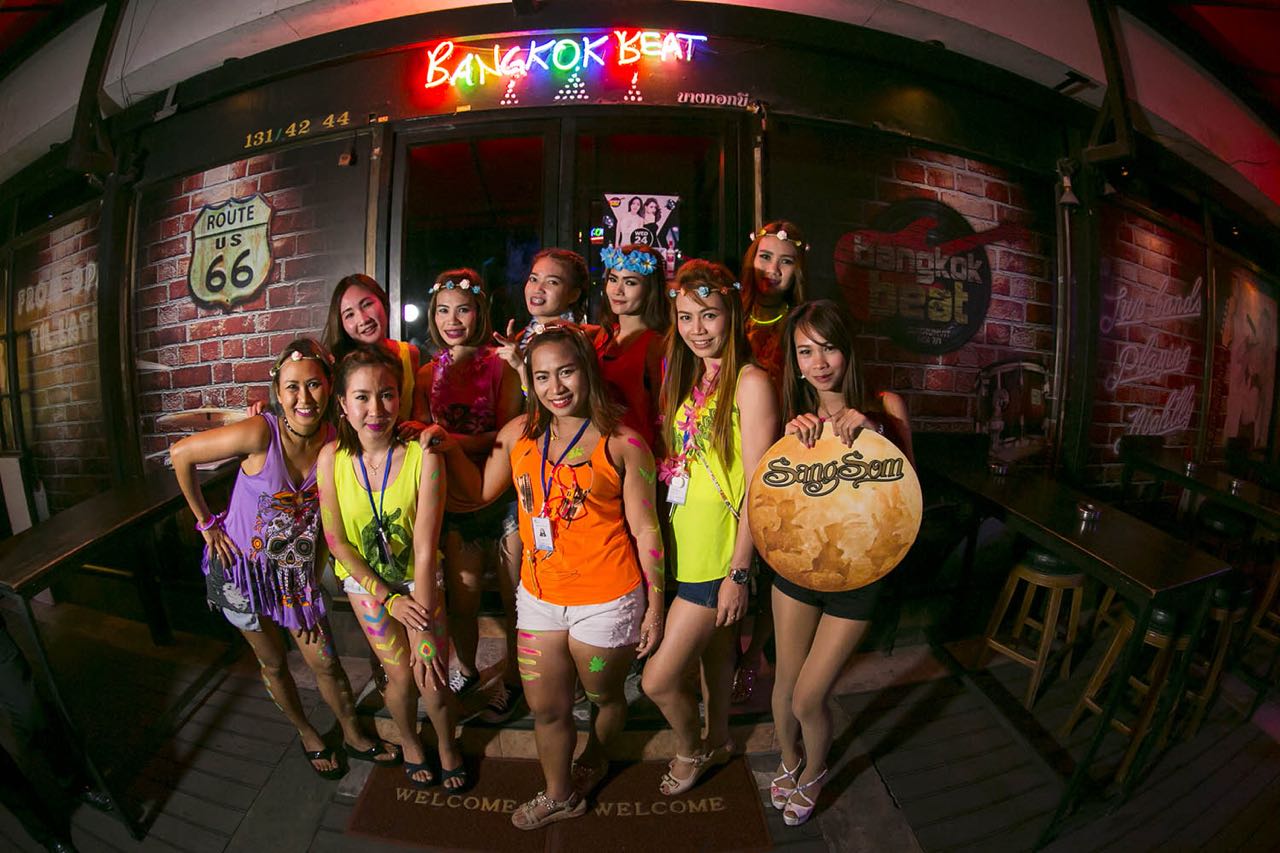 Bangkok Beat, long time favorite of many, as one of the top live music venues in Bangkok, seems to be making a comeback.
The bar located on Sukhumvit soi 7/1 just off the BTS Nana and a few yards past the subway sandwich shop, has two live Filipino bands on every night.  I do like a good live band as I have always said it adds atmosphere to a venue.  The current crew are tight and bash out all the classics. Bangkok Beat has always been popular with locals, tourists and long term visitors in the Sukhumvit area.
Of course the Bangkok Beat  has always been famous as a place to pick up freelance girls in Bangkok and I did notice the venue seemed to lose is popularity for a while but that now seems to have returned.  The other night I went and was surprised to see how busy it was.  There is a new Western manager and that always seems to help, but I  did also notice the pool table area was busy.
I have to admit after a few beers around midnight the place was rocking, with a good vibe.
The Bangkok Beat also seems to run some pretty good drink promotions with Jack Daniels on at just 99 baht all night every Thursday.  To get that kind of price and still enjoy  a good live band with some hot freelancers to boot, seems a good deal.
Some mates have mentioned to me that the door security were asking for ID on entry when they went. I believe this is because Bangkok Beat is classed as a nightclub and they are therefore required to check IDs .  I always tell everyone it's  a good idea to carry a drivers licence, or a copy of your passport, when out and about at night, especially with 'daft and barmy' around.
You don't want to get held up, as some people have done recently, at clubs if the boys in green suddenly show up. Better to be safe and carry some form of ID with you. It might just get you out of a tight spot.
Bangkok Beat is a good place to check out, try the Jack Daniels Thirsty Thursdays :-)