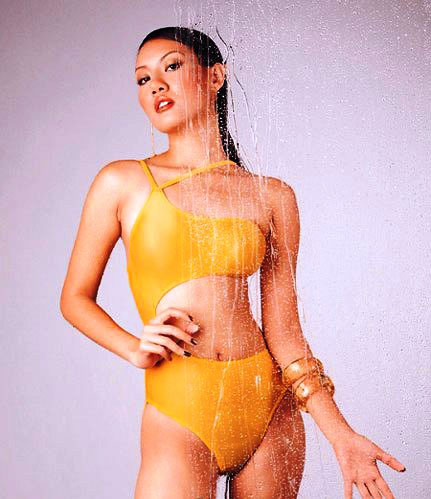 Photo Of The Day – Bangkok Babes Get Wet 'N' Wild
[wp-bannerize group="castle" random="0″ limit="1″]
Following more than our  fair share of torrential rain in Bangkok just lately, us non-amphibious creatures are making the most of a dry spell. About a week ago, it rained so hard that parts of The Big Mango were flooded.My mate Nick was in a tuk-tuk going up Soi Nana and the rain water was spraying all over the place. On a few occasions, the angry sky has opened fire on us with tons of silvery bullets. Having been a Bangkokian for a long time, I know how difficult it can be to get around, when heavy rain hits this sprawling metropolis. And right now, the monsoon rains are commencing in Pattaya. Down in Sin City, or Pattaya, there has been very little rain so far this year. But, I fear the luck is running out. Pattaya is not the place to be when the torrential rain hits. The main roads soon flood and road traffic becomes chaotic. Hey, can we all do a reverse rain dance?!
People talk about the so-called three traditional Thai seasons (hot, rainy and cool), but currently there is no pattern to the climate in this region at all. Even the best fortune tellers in Asia are scratching their heads, and that is saying something. However, looking on the bright side, sexy Thai girls getting wet 'n' wild, can't be such a bad thing!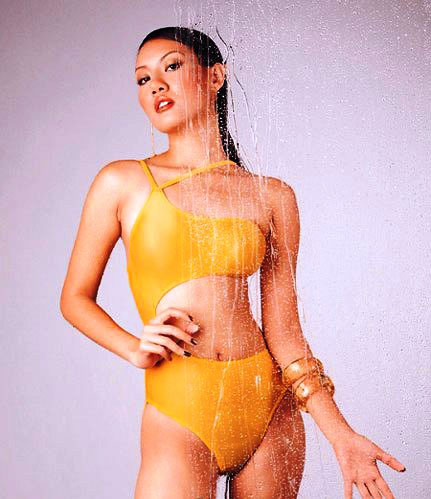 A lot of Thai girls are so damned attractive they could melt the heart of the devil himself. So, you might well fall head over heals for a super sexy Thai girl. The same as Gene Kelly, perhaps you will be singing in the rain…
httpvh://www.youtube.com/watch?v=D1ZYhVpdXbQ
See you again soon and as always, thanks for visiting.