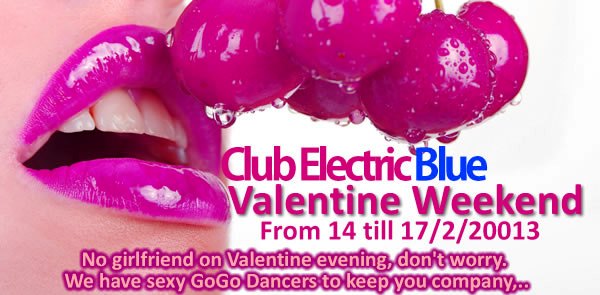 [wp-bannerize group="ladyboyescourt" random="1″ limit="1″]
Killer Queen! This sizzling coyote dancer from Nana Liquid Disco is just one of a bunch of babes you can party with tonight. It is a day of romance, because the sexy Thai girls in Nana Plaza, Soi Cowboy, Patpong and also in Nana Liquid Disco are celebrating Valentine's Day in style!
Valentine's Day is always a lot of fun in Thailand and with so many sexy Thai girls around, you are guaranteed hugs, kisses and a good time!
Tonight Nana Liquid features 3 female DJ's… Happy Valentine's Day!