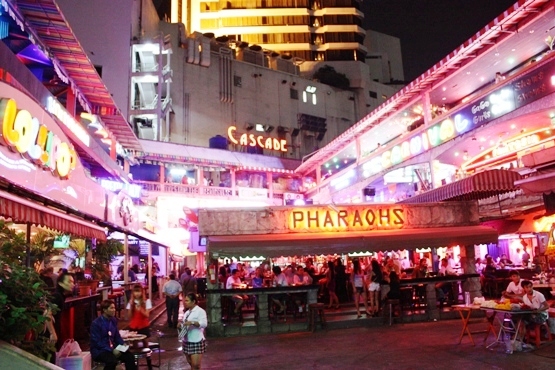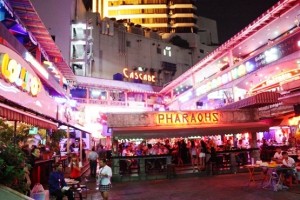 The go-go bars in Nana Plaza are currently closing at 1:00am on a nightly basis. Thai authorities say that this period of early closing will last one to two weeks. Recently, Patpong went through the same thing. No particular reason was given, except for typical Thai politics. I want to inform you, so that you can plan your nights accordingly. Meanwhile, nearby unlicensed 'pavement pubs' were still serving booze after 2:00am. No further comments! 
SINGING THE LOW SEASON BLUES
Bangkok's low season blues is being made worse by frequent heavy rainfall. This year a lot of bar owners are singing the low season blues. Whenever the rain comes, a considerable amount of bar girls and foreigners, decide to stay in the confines of their rooms. With this low season already emerging as a harsh one, the constant rainfall just makes the situation worse. Perhaps it might be best to have all the problems at the same time and then, afterwards we can all enjoy ourselves again. 
BREW REVIEW – A NEW BEER ARRIVES IN BANGKOK'S BARS
To end on a brighter note, a new beer has arrived in Thailand this month. Tiger Crystal Light Beer is now available in some bars across Bangkok. Initially, Tiger Light is available in Angelwitch Go-Go Bar, among other bars in Nana Plaza. I did have a bottle of Tiger Light in After Skool Bar in Soi Cowboy the other night, but it is not widely available just yet. Given a bit of time, I hope you will see Tiger Light on sale in most of Bangkok's bars. Plans are in place to make Tiger Light Beer available in Pattaya's bars as we speak. Cheers and more beers!