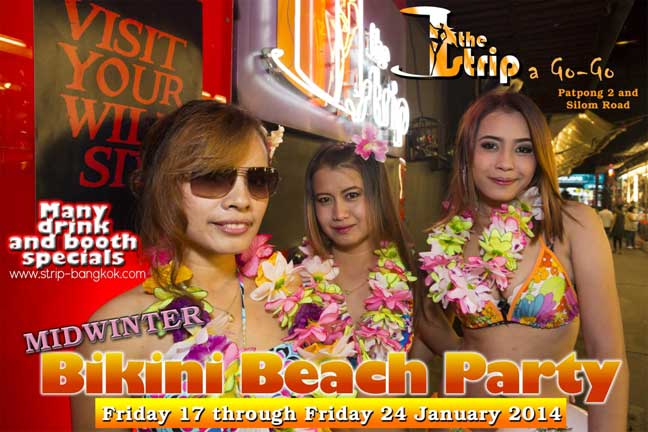 [wp-bannerize group="thestripbanner" random="1″ limit="1″]
As a gogo bar fan, you will be pleased to know that Nana Plaza, Soi Cowboy and Patpong remain OPEN despite the political protests going on in Bangkok.
Some people forget that Bangkok is an enormous city and the protests are limited to a few areas of this sprawling metropolis.
The gogo bars, beer bars and nightclubs in Bangkok are understandably quieter, but that means more space for you to relax and survey the scene.
The bar business is down and less bar girls are showing up, because of exaggerated media reports.
The Strip GoGo Bar in Patpong 2 are hosting a Bikini Beach Party from Friday, January 17th until Friday, January 24th. Look out for drink deals and special rates foe private booths. Check out the cool poster…