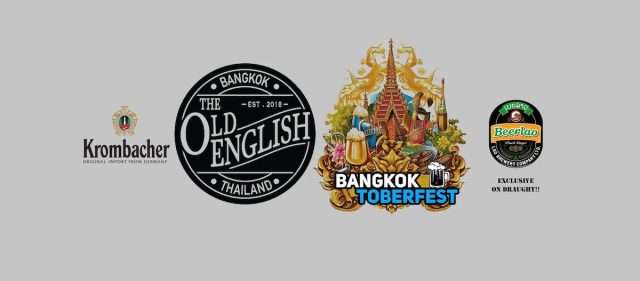 It's 'BangkOktoberfest' time and, for the first time, Beer Lao Dark will be available on draft in Thailand, launching exclusively at The Game and The Old English Bangkok Wednesday.
Beer lovers in Thailand long have groused about the relatively poor selection of widely available brews available in the kingdom. The oligopoly of Chang, Singha and Leo have used their rich founders' influence on lawmakers to get favorable laws that let them dominate the market and keep out any competition.
Beer Lao is one of the few imports to make serious inroads in Thailand, due mostly to the fact it's a better beer than any of the sludge the Thai brewers put out. And, among the Beer Lao lager, IPA and Gold, the Dark has proved most popular.
Starting Oct. 11 with an invite-only launch party at The Game on Sukhumvit Road at Soi 9, Beer Lao also will debut Wednesday evening at The Old English in Thonglor as the center of its "BangkOktoberfest". The dark draft will be exclusive to the two pubs through Oct. 15.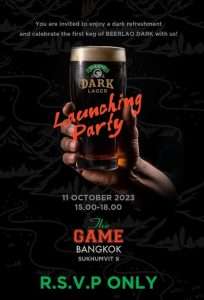 BangkOktoberfest in Thonglor
The Old English, or really its AI writer, says the BangkOktoberfest puts a "unique Thai twist on the renowned festival that combines the delicious flavors of Germany with the playful spirit of Thailand".
Running all month, the campaign includes live music, pork knuckle and bratwurst sausages, German import beer Krombacher, and the Laotian dark draft.
Beer Lao Dark boasts a rich and robust flavor profile that includes caramel notes and a smooth finish. Great in bottles, on draft it should be even better.
Pints of Beer Lao Dark will be just 150 baht through Oct. 15 at both The Game and Old English.