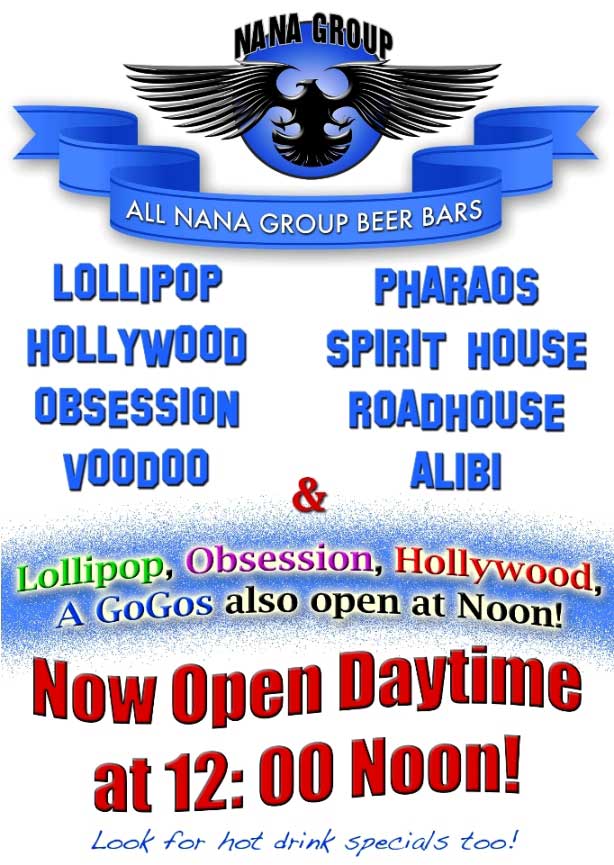 [wp-bannerize group="VG" random="1″ limit="1″]
Nightlife Newsflash! There is exciting news in Nana Plaza with all of the beer bars owned by the Nana Group opening from noon daily. In addition, three ground level go-go bars will also open from noon. The go-go bars that will open in the daytime are Lollipop, Obsession and Hollywood Rock. There have been no go-go bars open in the daytime in Bangkok since the days of Clinton Plaza.
Happy Hour! There is more good news as local beers and spirits are ONLY 80 baht in the Nana Group bars from noon until 8:00 PM.