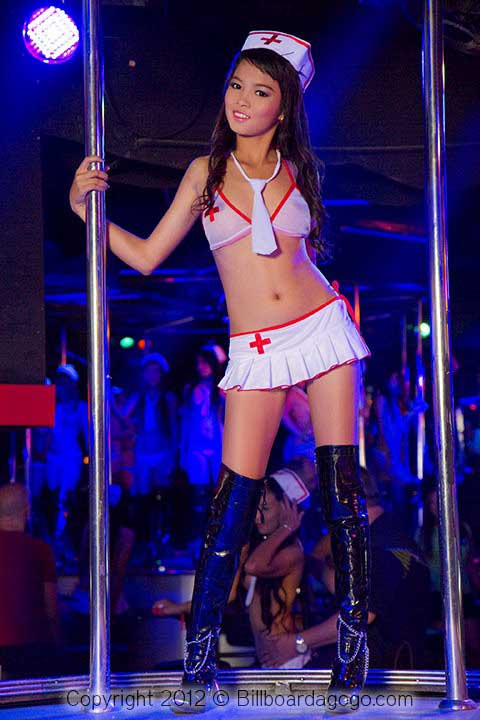 [wp-bannerize group="bestthaiescourts" random="1″ limit="1″]
With the rotating go-go stage and its sexotic shows, Billboard Go-Go Bar  is reminiscent of the Hollywood Carousel era.
On a good night there is plenty of eye candy and more birthday suits on display than the vast majority of go-go bars in Nana Plaza.
Billboard Go-Go Bar is located on the top level in Nana Entertainment Plaza.
Sexotic shows are performed nightly from 9:30 PM till late. Recently Billboard has introduced a few new shows. Check it out!