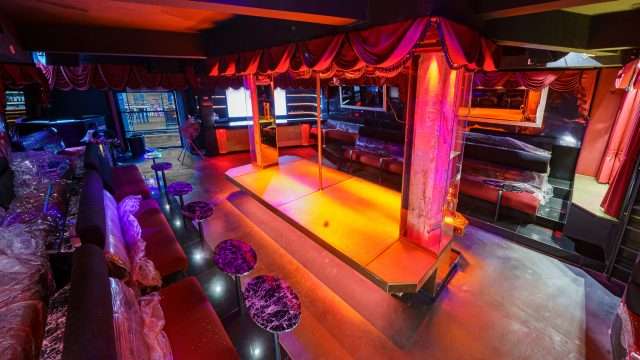 Blondie Bangkok, the oddly named lounge/club/go-go bar opened by the operators of Spanky's in Nana Plaza, has been sold.
Marc, the owner of Spanky's, confirmed to Stickman Bangkok this week, that ownership of Blondie has been sold to Tee, Nana Plaza's biggest tenant and operator of Rainbow 1, 2, 3, 4, 5 and 69, as well as Twister BKK, VIP Bar and Bunny Bar. He also runs Rainbow Soi Cowboy.
Tee's ever-expanding land grab at Nana Plaza is a cause for major concern, as all of his bars, save for perhaps Rainbow 4 and 5, are awful. And that's being kind. Rainbow 1 and 3 are now filled with ladyboys, which has fans of the originals rolling over in their graves or rocking chairs.
Inside, Blondie is unlike all of Tee's other bars, which are built on the cheap and look it. Bangkok Bunnies, which used to be the best-looking bar in Nana, has been turned into a shell/warehouse, with everything painted black and crap stacked along the walls behind the bargirls.
Blondie Bangkok is the polar opposite of that. Marc had great plans and hopes for Blondie Bangkok, which was opened on the spot where the utilitarian Rainbow 1 operated for decades. It's beautifully done out Stickman actually featured a photo essay by Digital-a-Go-Go on his site four days before the bar opened last June. One photo from that interiors shoot is above. See Stickman's site for the rest.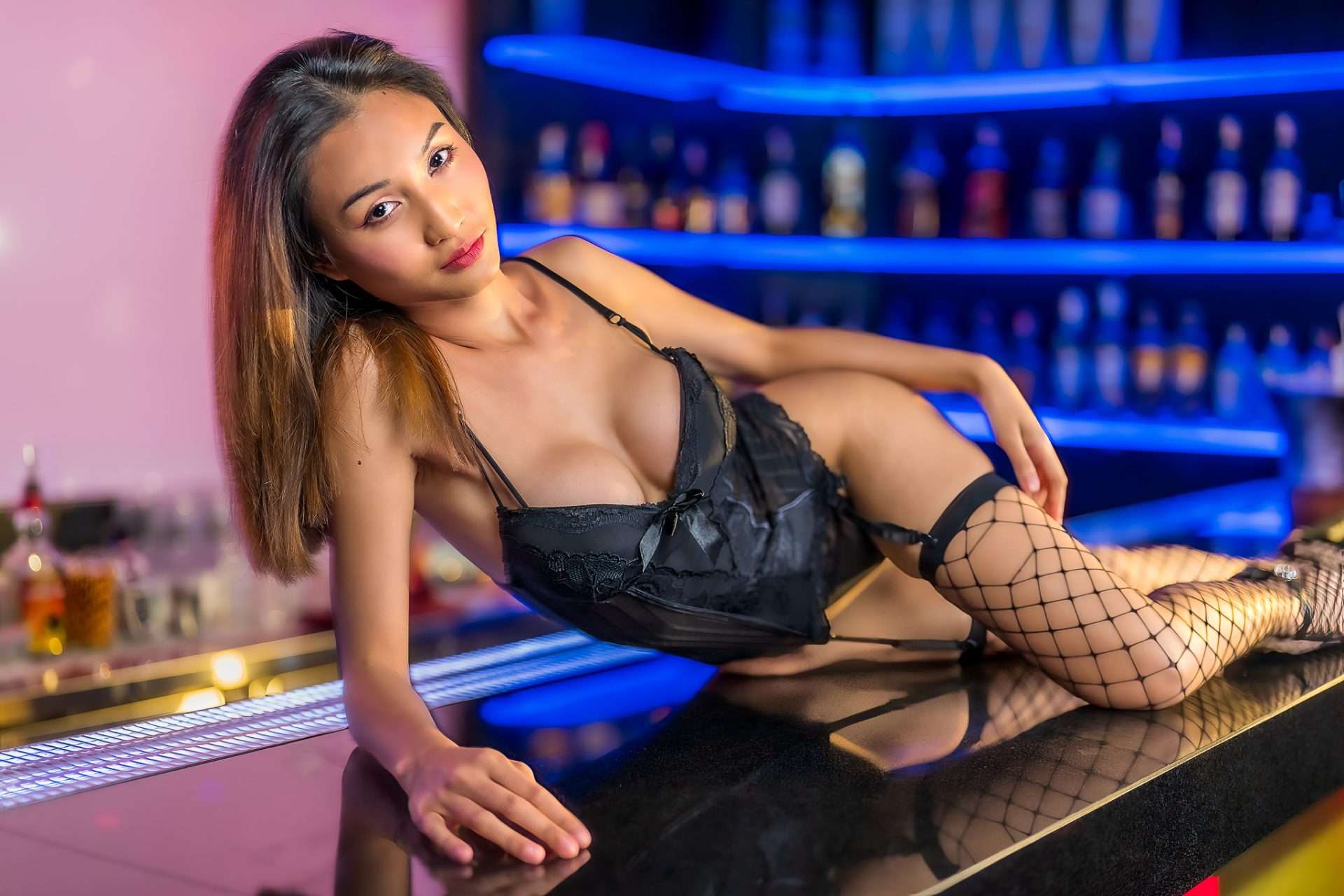 Hopes and dreams are dashed easily in Thailand and nothing ever went right for Blondie. A perpetual shortage of women, bad managers, changing concepts – Blondie was imagined as an anime-themed bar, but that lasted just weeks – and high drink prices were just some of its problems.
After Blondie Bangkok open, Spanky's came roaring back to life and started raking in the baht. Blondie became a drag on not only finances, but time and attention. Smart businesspeople focus on the things that make money. Spanky's did. Blondie Bangkok didn't.
So what happens to Blondie now? One hopes Tee doesn't gut it through neglect and run the bar into the ground, as he did Bangkok Bunnies when he made it Twister BKK and Playskool before that, until it was dumped and became Erotica.
Blondie Bangkok Good; Ladyboys Everywhere Bad
The increase in ladyboy bars owned by Tee also has become a sensitive topic for other bar owners, particularly those who have long-established ladyboy bars.
Some of them have complained that Nana's landlord had instructed them not to open any more ladyboy bars and even prevented a Thai owner from changing their bar format from girls to boys.
One owner has expressed dissatisfaction with the decline in the value of their ladyboy bar, which is now worth zero due to the presence of six similar bars in the Plaza, compared to only two or three a few months ago. The bar owners are also murmuring that Tee, who is the biggest tenant in the Plaza and the unofficial police liaison, is not subject to the same rules as everyone else.
Meanwhile, Tee has converted some of the unused space in Twister BKK into a VIP Bar, which is almost identical to Twister except for its location and menu. The menu features Grey Goose priced at 320 baht, which is the highest price for the drink in Nana or on Cowboy, where the usual price is 240 baht.
Expansion Outside of Blondie Bangkok
As noted on this site yesterday, Tee has plans to expand his Rainbow chain to Pattaya. However, last week he also disclosed that plans for a Twister bar in Patong have been killed.
Construction had begun and was thought to be progressing well in Patpong. Was it a result of this week's massive scandal documented so well by Stickman this week? Tee didn't say.
But he did say Rainbow Cowboy was doing very well and that made Patpong less relevant. Perhaps it was decided to simply put more resources into the Cowboy bar. But Tee was asked twice, and he repeated it: There will be no Twister/Rainbow Patpong.