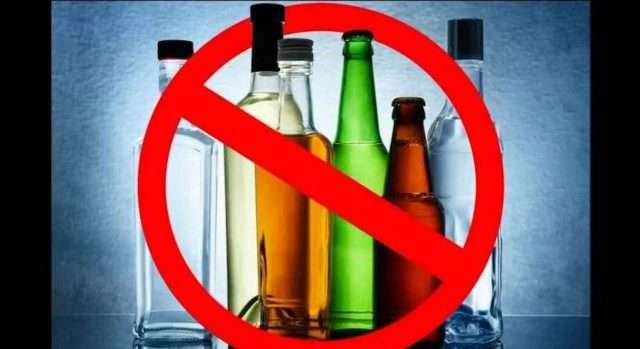 Oh, isn't this just a treat. Another Saturday night in Thailand with shuttered restaurants and empty bar counters.
This upcoming Saturday, June 3, we're set for yet another nationwide Buddhist holiday alcohol ban to honor Visakha Bucha, a revered Buddhist holiday.
As fate would have it, this also coincides with King Maha Vajiralongkorn and Queen Suthida Bajrasudhabimalalakshana's royal visit to Phuket, marking a special occasion for Her Majesty's birthday.
You see, Visakha Bucha is a day of significant spiritual importance, celebrating the birth, enlightenment, and passing of the Lord Buddha, all of which fell on the same calendar date according to ancient Buddhist chronicles. On this day, devout Buddhists make their way to temples early in the morning to accumulate merit and absorb sermons about Buddha's teachings. Come evening, the ambiance is lit up with beautiful candle-lit processions at major temples across the nation.
But here's the rub – starting from the stroke of midnight on Friday, all alcohol sales are prohibited for a full day, except, of course, in those precious duty-free shops at the airport. This Buddhist holiday alcohol ban regulation, a product of the Prime Minister's Office back in 2015, sets the norm for five specific religious days, treating violators with a potential six-month prison stint, a 10,000 baht fine, or both.
Buddhist Holiday Alcohol Ban History
Now, this particular religious holiday is marked with the royal visit to Phuket. Provincial officials have planned an elaborate celebration to honor the King, featuring multiple ceremonies throughout the day. The public is invited to partake in these grand events.
Yet, the consequence of these holidays is a Buddhist holiday alcohol ban and closed sign on most government offices this Saturday and the subsequent Monday, June 5. Main branches of banks will follow suit, with a few exceptions in shopping malls. Hospitals are limiting their services to emergency and ongoing treatments. Thankfully, the Royal Thai Police and Tourist Police stations, along with some consulates, are keeping their doors open.
And here we are, those of us whose livelihoods are intertwined with the vibrancy of the night-time economy, left treading water for another weekend due to the Buddhist holiday alcohol ban.
The third Saturday this month where our cash registers will stay quiet, our barstools vacant. It seems, no matter the rules, those who seek their evening spirits will find a way.
This ban, though well-intentioned, falls short of its intended effect, creating a significant challenge for businesses like ours. So here we are, weathering yet another storm, hoping for clearer skies.