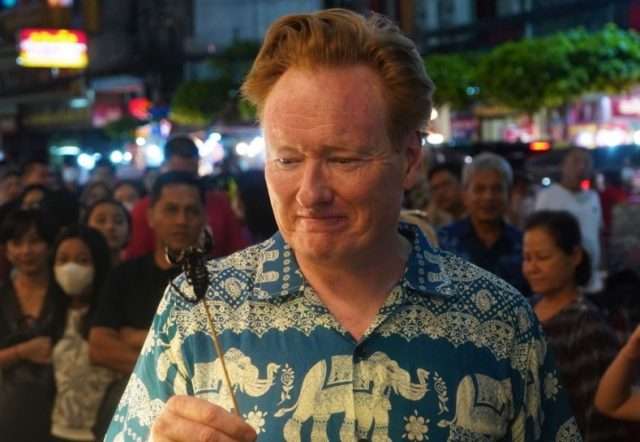 American comedian and former late-night talk show host, Conan O'Brien, has been in Thailand filming a new travel show for a future broadcast. O'Brien, who is famous for his self-deprecating humor, has been sharing his experiences on social media while visiting the country.
Conan Without Borders, his previous travel show that aired from 2015 to 2019, took him to various places around the world, including Cuba, Armenia, Qatar, Haiti, and Greenland, and gained a significant following. In August 2021, O'Brien expressed his interest in continuing the show after the pandemic, and his production company, Team Coco, now oversees his podcasts and archival material from his long career online.
Although it is not known when or where the Thailand footage will be broadcast, TBS network had previously indicated their interest in continuing to air O'Brien's specials.
Conan O'Brien Spotted Around Bangkok
Recently, the Conan O'Brien was seen reviewing the material his team had shot so far at Workpoint Studios in Bangkok. Fans eagerly anticipate the upcoming show, eager to see what adventures and jokes O'Brien will bring to their screens.
The former late-night talk show host has also been busy tweeting about his adventures with the self-deprecating humour that has won him fans in many countries.
While he is best-known for Late Night with Conan O'Brien, the talk show that ran from 1993 to 2009 on American network television.