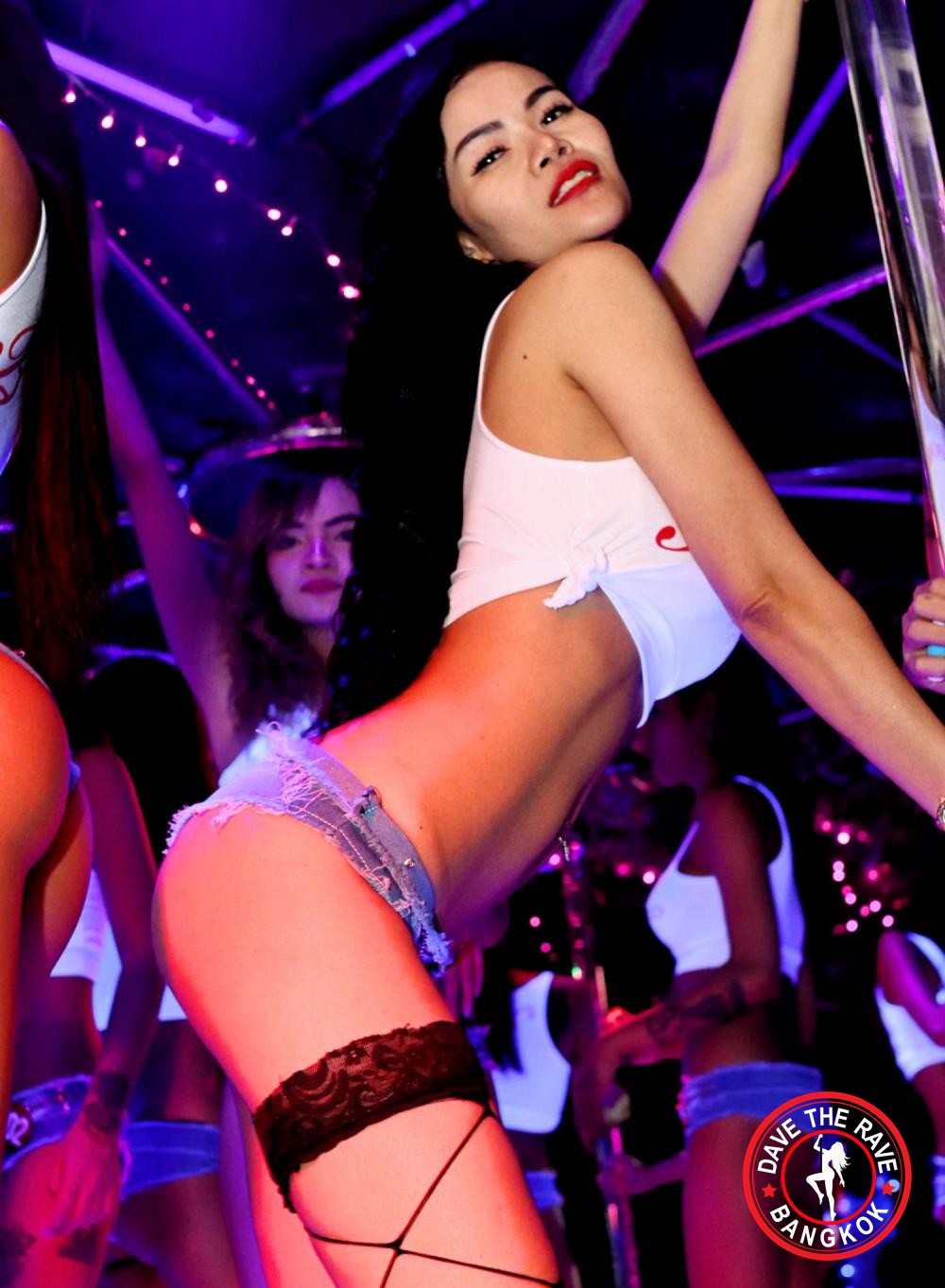 Welcome To Tinseltown
Bangkok's legendary variation of Tinseltown in Nana Plaza started out as the Hollywood Strip. The 'Strip' referred to the three go-go bars on the left-hand side of the Top Floor inside Nana Plaza. These consisted of Hollywood Carousel, Beverly Hills and Hollywood 2. During this era in the 1990s, there was strong competition from the Rainbow Bars, Pretty Girl, Play Skool, G Spot and Carnival. The rivalry was rife!  
Some of you may be surprised to learn that there were actually three go-go bars in this location. However, Beverly Hills was tiny compared to the other two main bars. To be honest Beverly Hills was something of a waste of space. Hence, this is why Johnny decided to extend Hollywood Carousel. This proved to be a smart move in the years following.
Incidentally, I know all this first hand, as I joined the Hollywood Team in 1999. My ole mate Tricky Ricky had just left the Hollywood Group and then I arrived.
Moving on from my encounter at Pretty Girl Bar, this would be when my go-go bar apprenticeship really started.
When Johnny decided to sell his Hollywood Go-Go Bars, they changed hands a few times. While I was running Angelwitch Rock Dancers for the Nana Group, I was given one week to re-open the old rundown Hollywood Carousel. It was a tough task but we got it open again under the new name of Billboard. Now you know where it all began. This is why Nana Group and I class Billboard as our baby.
Billboard Bonanza
Recently, the ever-popular go-go bar Billboard hosted a party. The celebration was to mark the Third Anniversary of the new owner's arrival at the helm. Unlike some bar bosses, these guys really know how to throw a Big Birthday Bash.
The Billboard Bonanza included the generous offer of 'Buy One Get One Free' on selected drinks, which the packed house enjoyed for the entire evening. In fact, Billboard was so full, I left a couple of times to take a breather from the huge crowd.
My friend Mark sent me a Line message, informing me that 100 pizzas were on route. Who gives away 100 Free Pizzas? Well, the generous guys at Billboard did exactly that. The lovely Italian Pies were ordered from Gallery Pizza, which is Bangkok's top late night pizza delivery service.
Then the bar staff started to bring out trays of Basted Chicken Wings… Boy, these guys were not messing around! In addition, everybody who ordered a drink received a free souvenir. The gifts were specially engraved Billboard glasses, adding a thoughtful touch to appreciate their valued customers.  
On this auspicious occasion, the carousel stage and the bubble bath were packed with 100 go-go dancers. This brought the term eye candy to a whole new level. The bar was rocking and the atmosphere was electrifying!
I have attended multitudes of parties over the past 30 years, as you can imagine. But, this one was something special. In just a short space of time, the new American owners have established Billboard, as one of the most popular go-go bars in Thailand. I wish them continued success for the future.
[foogallery id="16531″]