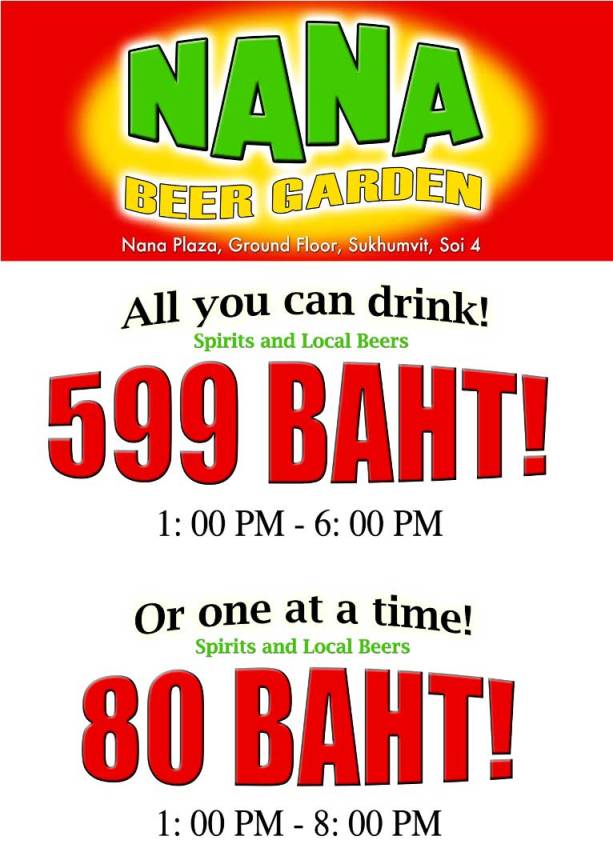 [wp-bannerize group="Bp" random="1″ limit="1″]
Daytime Delight! Now you can get some 'daytime delight' on the ground floor in Nana Plaza at the Nana Group Beer Bars.
But that's not all, there's more! This special Happy Hour now also includes LOLLIPOP GO-GO BAR, OBSESSION GO-GO BAR and HOLLYWOOD ROCK GO-GO BAR. Check out the poster below with the revised times and prices…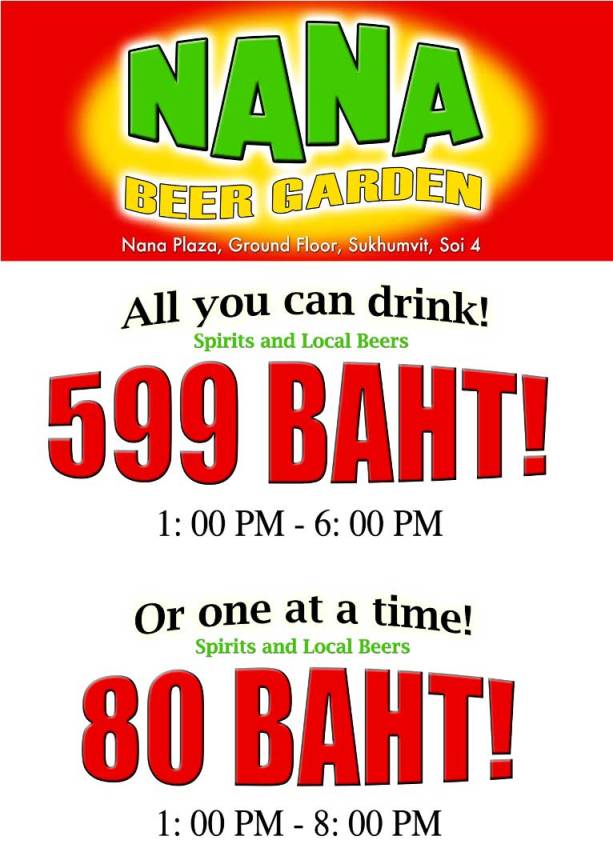 Email Contact – My Email List is activated again, so feel free to add your email to the Join Email List box at the top right corner of the Home Page. Be the first to receive breaking news and updates!