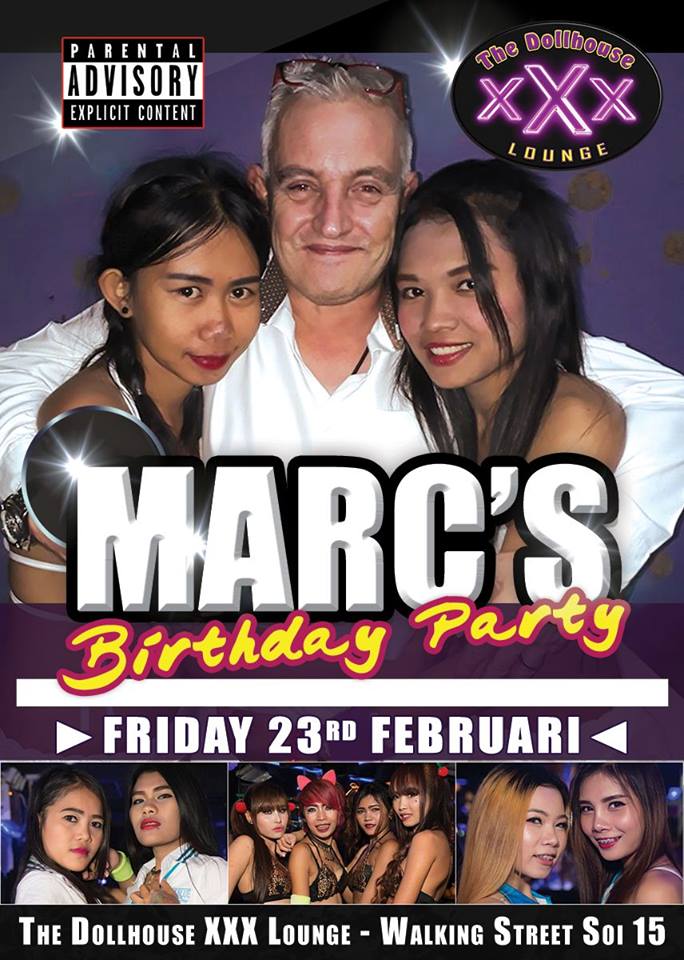 Down in Pleasure Playground otherwise known locally as Pattaya, there is a Birthday Bash at The Dollhouse XXX Lounge.
The occasion tomorrow night celebrates Marc's Birthday. Marc is one of the founders of the Nana Pong Dance Contests and also, the former manager of The Dollhouse in Bangkok. My ole mate Marc is the only Welshman I know, who doesn't have intimate relationships with sheep! :)
Sorry I can't make it mate, but I have to do a Photo Shoot in Soi Cowboy. We all hope you have a good one… Happy Birthday Boyo!  
Dollhouse XXX Lounge is on Soi 15 Walking Street, Sin City Pattaya.