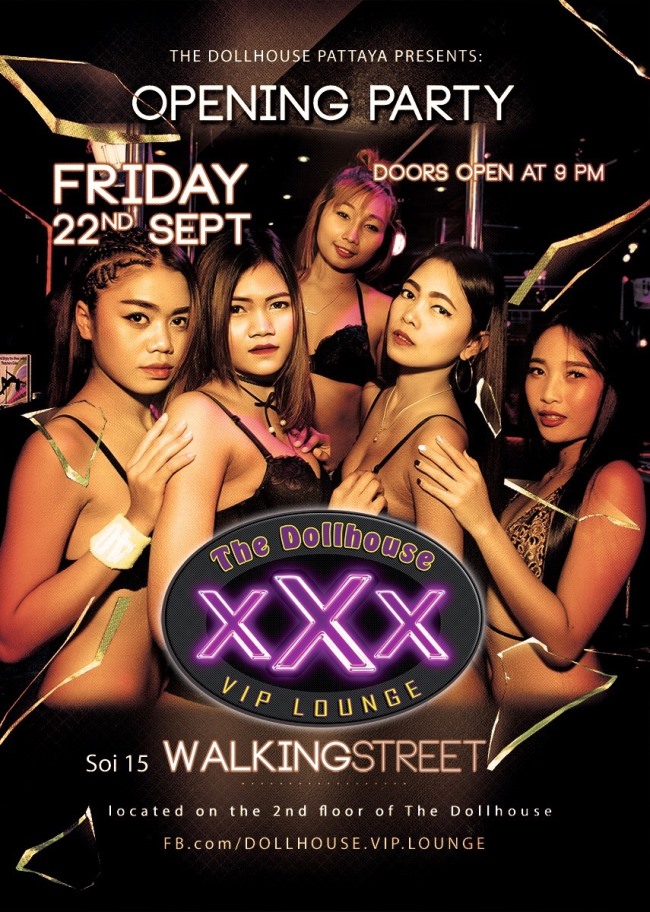 The Dollhouse Go-Go Bar down in Sin City, otherwise known as Pattaya are opening a XXX Vip Lounge. The concept is based upon agogo meets gentlemen's club, all rolled into one. Knowing these guys there will be a few surprises too.
This Friday, September 22nd is the Soft Opening of the XXX VIP Lounge, which promises to provide plenty of pampering and pleasure! This is a format the Thailand's nightlife scene should have adopted many years ago.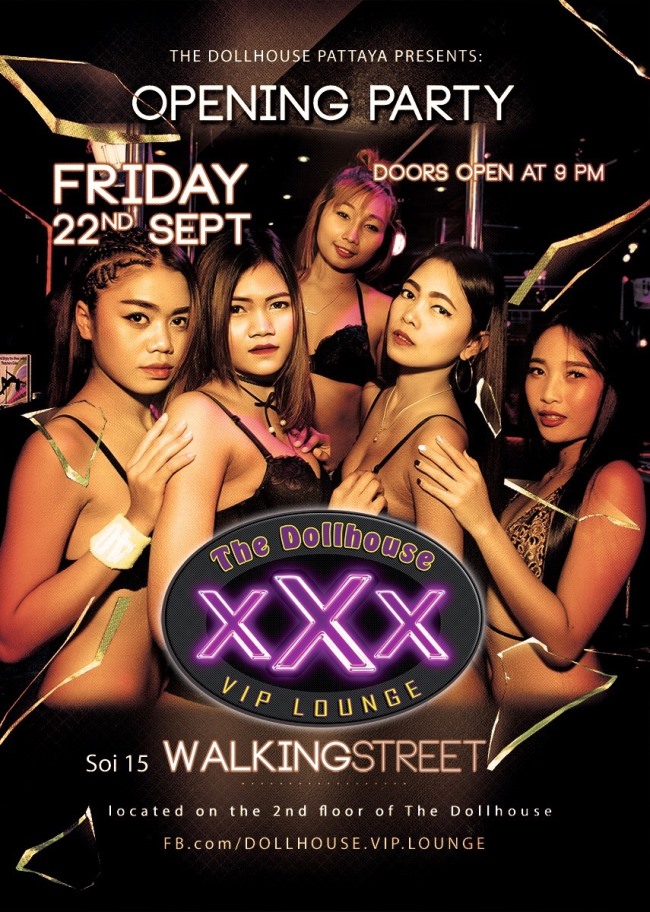 The concept is to combine the best of East and West, with the raunchy bump 'n' grind of Thai gogo dancers and the Western strip club format. The modern day gentlemen's clubs partly do this, but certainly not entirely.
Daves Raves – I wish The Dollhouse all the best for endeavouring to introduce something fresh to the gogo bar scene in Pattaya.
The Dollhouse is located down Soi 15 Walking Street.