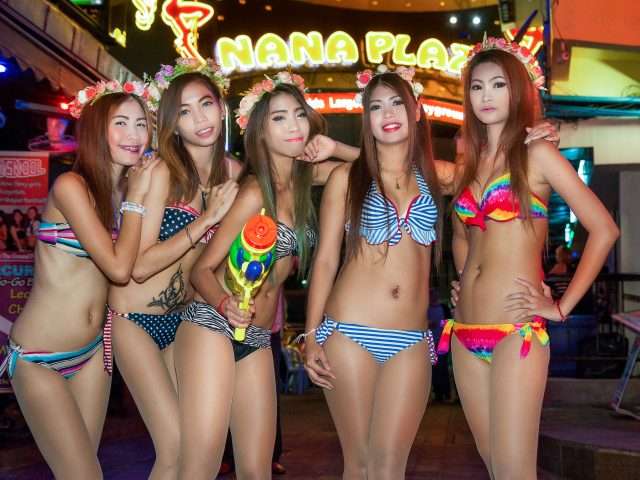 Back in 2014, I and famed Playboy Thailand photographer Adam Yurman did a Songkran photo shoot of girls from long-closed Wild Thing in Nana Plaza. The photos have become classics.
Each year, you can expect to find a couple of these photos used as the set and costumes have never been replicated. Here are a few of the Songkran Sweeties from nine years ago, with the old photos cleaned up a bit by Digital-a-Go-Go.
Songkran has lots of sexy ladies all over Thailand wearing very little. Sometimes even less than these lasses! Enjoy!
Songkran Sweeties of Nana Plaza 2014