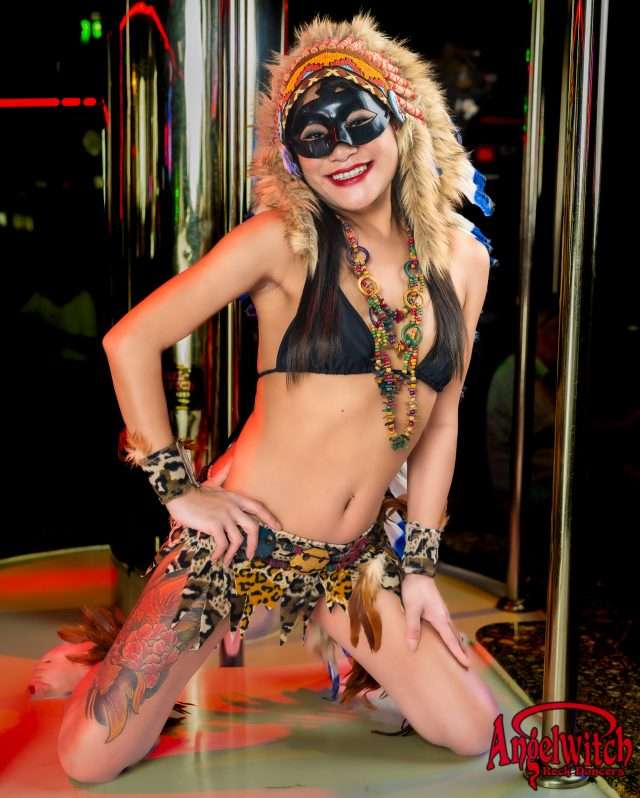 The Y.M.C.A. show at Angelwitch has been one of the most popular shows ever staged at the middle-floor Nana Plaza bar.
Angelwitch, Nana Plaza's original show bar, created the Y.M.C.A. show, although others have since copied it. But there's nothing like the original for the best-quality entertainment. And, with their costumes and choreography, Angelwitch still does the best shows in Nana Plaza or anywhere in Bangkok.
The Indian Chief, of course, is one of the four characters in the Village People and was made famous by Felipe Swift Arrow Ortiz Rose, one of the original Village People members. It's hard to believe, but he was born in 1954, which makes him 69 years old in 2023.
Dolly of the Day photos are shot by Digital-a-Go-Go, Bangkok's No. 1 photography and marketing agency for the nightlife industry. Follow them on Facebook, Twitter & Instagram.
And, remember, you can get photos of Dave's Dolly of the Day on Instagram. Just follow the image stream here.