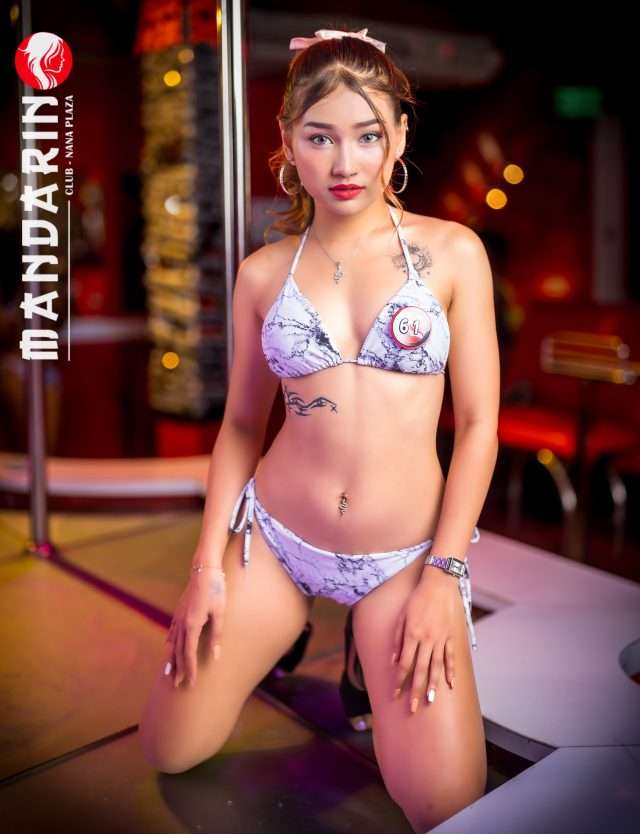 "Sometimes you just get lucky."
That was Digital a-Go-Go's comment after he sent me this jaw-dropping photo taken Wednesday in Mandarin Club. Apparently, this photo of the beautiful Nidnoi (#61) was the photographic equivalent of a "crash test dummy".
DGO explained that as he prepares for one of his many monthly go-go bar shoots, he takes a series of "test" shots, looking at them on the iPad as they're taken to get the lighting just right. Usually only 3-6 shots are needed to nail it. This photo was one of those.
More than 99% of the time, test shots are immediately deleted. The models are told to just relax, don't bother posing and just look at the camera. But as soon as Digital a-Go-Go saw this photo while importing the photos to his computer, he saw this was no ordinary test shot.
The original wasn't perfect. The right side of Nidnois face was "blown out" or overexposed. But the rest of the photo was nearly perfect. And the look on her face, the big eyes and the little wisp of hair in her face made it a keeper. Some repair work in Photoshop and the details in her face were recovered and it became the image you see here.
Sometimes you just get lucky.
Dolly of the Day photos are shot by Digital-a-Go-Go, Bangkok's No. 1 photography and marketing agency for the nightlife industry. Follow them on Facebook, Twitter & Instagram.
And, remember, you can get photos of Dave's Dolly of the Day on Instagram. Just follow the image stream here.