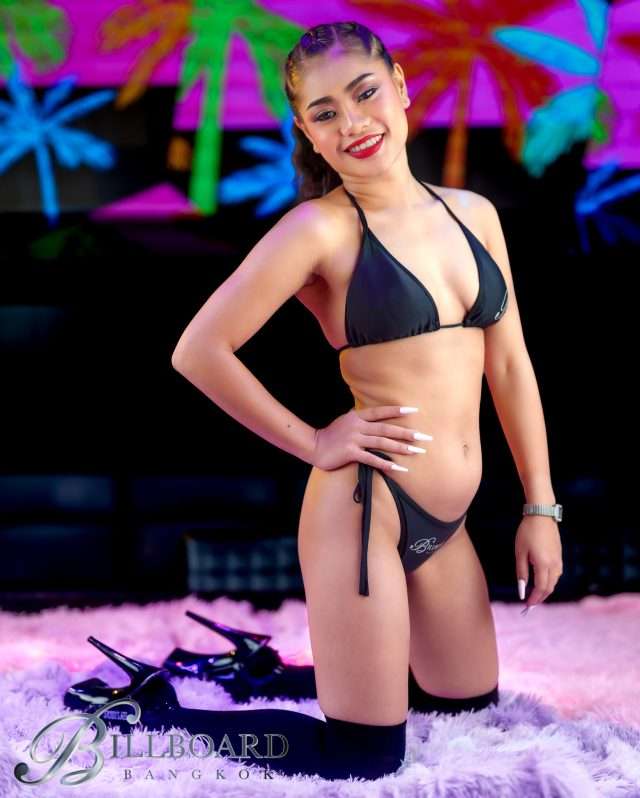 It's been a long day. You're beat and need a beer and a babe. Go ahead, drop into Billboard. You've Earned this one!
Earn is the name of today's Dolly of the Day. She's one of the nearly 100 Billboard Babes spinning around the carousel or in the bird bath at the top-floor Nana Plaza go-go bar. In case you forget her name, her badge number is 9.
Earn is a lovely lass who loves to pose for photos for Digital a-Go-Go. She's got a great body, sure, but her smile is the real winner.
You've Earned a good time and she's the one to give it to you!
Dolly of the Day photos are shot by Digital-a-Go-Go, Bangkok's No. 1 photography and marketing agency for the nightlife industry. Follow them on Facebook, Twitter & Instagram.
And, remember, you can get photos of Dave's Dolly of the Day on Instagram. Just follow the image stream here.