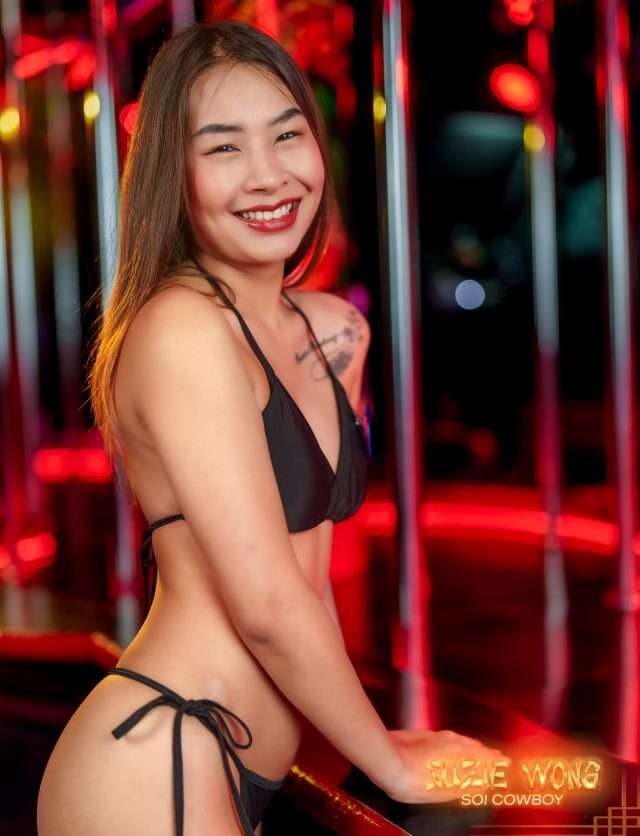 One thing you can count on at Suzie Wong: Lots of fresh faces all the time.
Every month, when Digital-a-Go-Go goes to the Soi Cowboy go-go bar, there are always new ladies to photograph. And they're almost always young, slim and pretty. Just what every guy wants when they visit Soi Cowboy.
This lady has a great smile and warm personality, plus a rockin' body. This is a brand-new photos, so she'll be there when you pop in this week. Go see her and tell her Dave the Rave sent you!
Dolly of the Day photos like this of the Shark PR girls are shot by Digital-a-Go-Go, Bangkok's No. 1 photography and marketing agency for the nightlife industry. Follow them on Facebook, Twitter & Instagram.
And, remember, you can get photos of Dave's Dolly of the Day on Instagram. Just follow the image stream here.