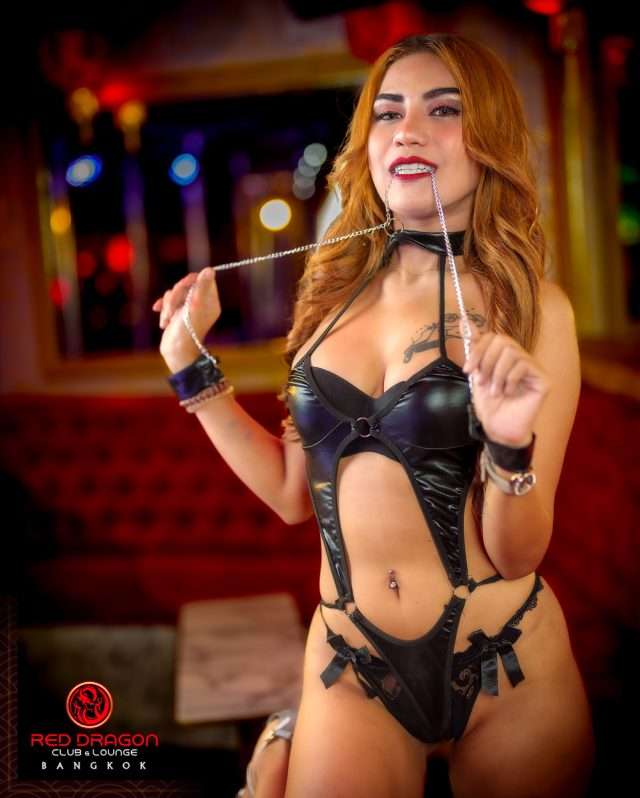 Say hello to Ploy from Red Dragon Club & Lounge in Nana Plaza. She spends most of her time on Facebook bemoaning how she's still single. This good girl gone bad clearly is looking for love.
Ploy is one of Digital-a-Go-Go's favorite models at Red Dragon. She loves posing for the camera and dressing up in sexy outfits, like this S&M costume. She's also one for changing her hairstyle and hair color on a whim!
Dolly of the Day photos are shot by Digital-a-Go-Go, Bangkok's No. 1 photography and marketing agency for the nightlife industry. Follow them on Facebook, Twitter & Instagram.
And, remember, you can get photos of Dave's Dolly of the Day on Instagram. Just follow the image stream here.