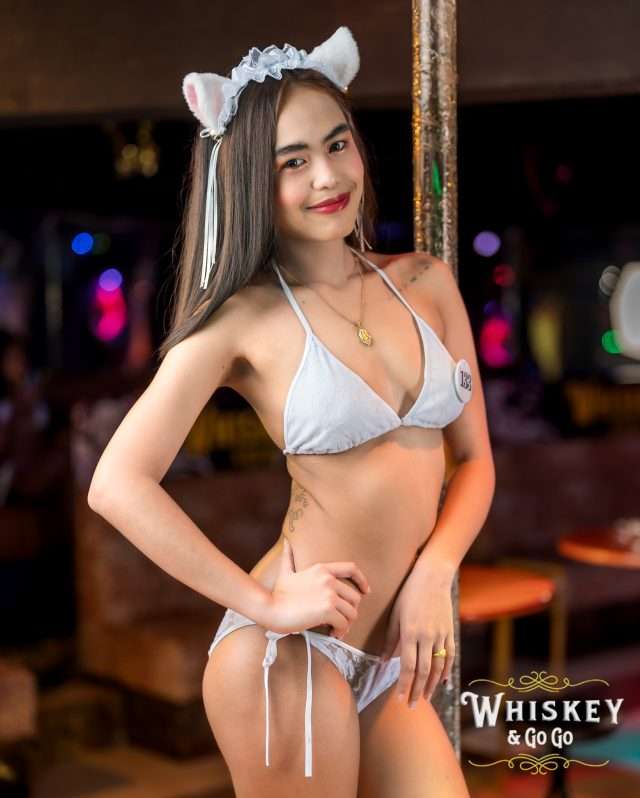 With the bar sold, it's time to say goodbye to the Whiskey girls.
Whiskey & Go-Go was sold this week to an as-yet-unidentified buyer. The bar likely will be closing for much-needed renovations. And when it reopens it will have a different name. So here's a last look at one of the lovely Whiskey girls.
Located on the middle floor of Nana Plaza next to the stairs and Random, Whiskey was rarely profitable. It struggled along for less than a couple years, doomed by its location and often-absentee management. The location had never been profitable for any bar except Chili, the former ladyboy bar that was there. It was small, oddly configured and, until its final weeks, never had enough women. A late influx of girls from Patpong was unable to save it.
Many of those girls will now move upstairs to Tycoon.
As of this writing, Whiskey is still open, so drop by and say your final farewells.
Dolly of the Day photos are shot by Digital-a-Go-Go, Bangkok's No. 1 photography and marketing agency for the nightlife industry. Follow them on Facebook, Twitter & Instagram.
And, remember, you can get photos of Dave's Dolly of the Day on Instagram. Just follow the image stream here.