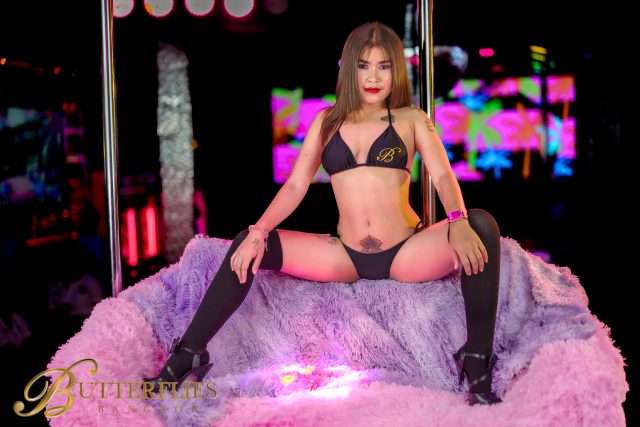 Meet Faii, No. 601 at Butterflies Bangkok in Nana Plaza, one of the many hotties you'll find on the top floor of Nana Plaza.
Butterflies, the sister bar of Billboard Bangkok, is now more than six years old and has developed its own vibe and identity separate from Billboard. Faii and the other ladies are said to be younger, more approachable and less business-oriented than their sisters across teh Plaza. Go by and meet Faii and see for yourself!
Dolly of the Day photos are shot by Digital-a-Go-Go, Bangkok's No. 1 photography and marketing agency for the nightlife industry. Follow them on Facebook, Twitter & Instagram.