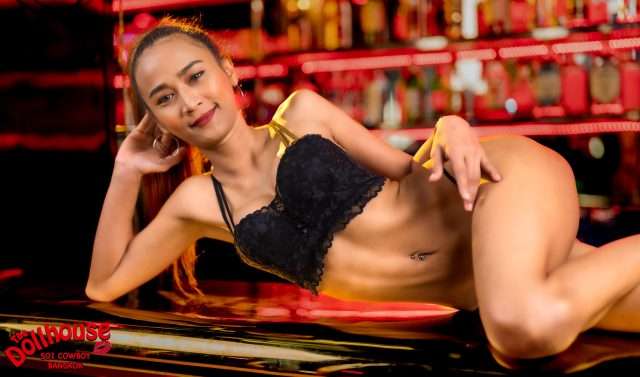 Any visit to Soi Cowboy requires a stop at The Dollhouse, the House of Dave's Dolls.
The Dollhouse has been around for more than two decades and was one of the first go-go bars on Soi Cowboy, really putting the Neon Alley on the tourist map. It has seen its ups and down, but under current manager Dennis, it's on the upswing again.
It's popularity, of course, is due to the hot girls working there. Dollhouse has ladies in all states of undress, from covered up to buck wild naked. You won't find this lady showing you everything in the bar, but back in the "loom" things are sure to be different!
Dolly of the Day photos are shot by Digital-a-Go-Go, Bangkok's No. 1 photography and marketing agency for the nightlife industry. Follow them on Facebook, Twitter & Instagram.
And, remember, you can get photos of Dave's Dolly of the Day on Instagram. Just follow the image stream here.