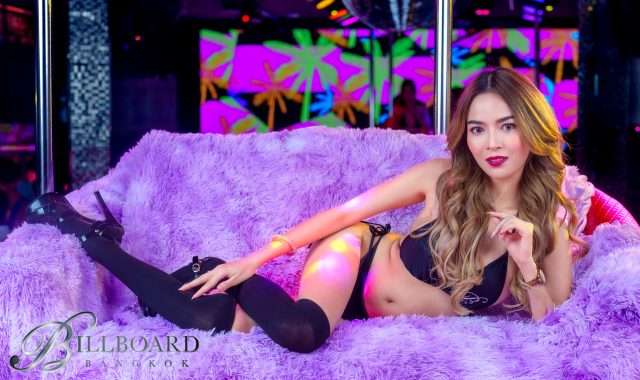 I featured the gorgeous May, No. 80 at Billboard Bangkok, just a short time ago, but Digital-a-Go-Go just gave me this brand-new shot he took on Friday, 31 March, and, she looks so hot, I just had to share it.
May, with her blonde locks and cosmetically enhanced chest, is one of the most beautiful women in Billboard, a Nana Plaza go-go bar just overflowing with beautiful women. Some guys say they don't like long hair and big boobs. Not sure what they're thinking, but to each thier own!
You can find May right now at Billboard, but you better get there early. She doesn't stick around long!
Dolly of the Day photos are shot by Digital-a-Go-Go, Bangkok's No. 1 photography and marketing agency for the nightlife industry. Follow them on Facebook, Twitter & Instagram.