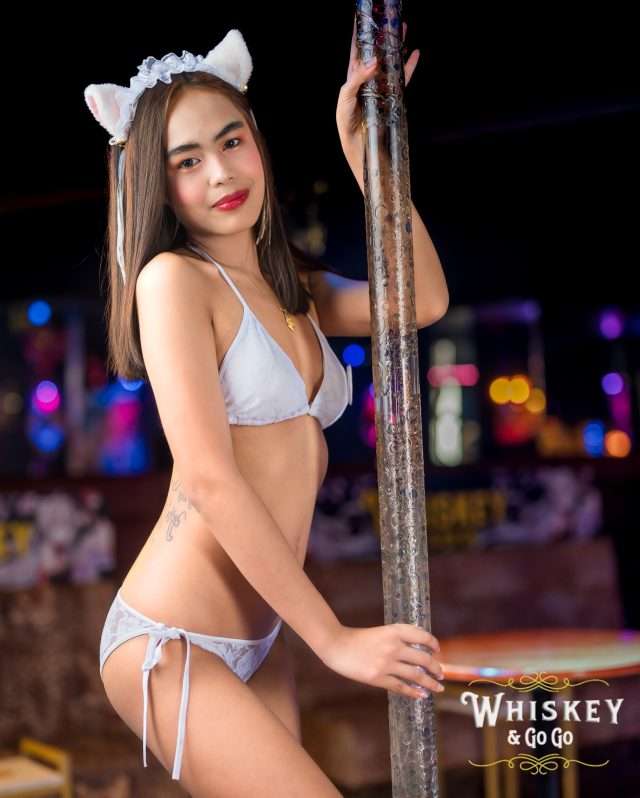 I'm not sure what it is with go-go girls and fake cat ears but, if they want to be kitties, all I have to say is "nice pussy!"
The latest feline fatale from Digital-a-Go-Go is from Whiskey & Go-Go in Nana Plaza. You can find her on the brand-new, larger-sized stage at the middle floor bar. Whiskey isn't always easy to find, so, as you climb the main steps, look to the left next to the stairs and you'll see the blue lights and Whiskey sign.
Dolly of the Day photos are shot by Digital-a-Go-Go, Bangkok's No. 1 photography and marketing agency for the nightlife industry. Follow them on Facebook, Twitter & Instagram.