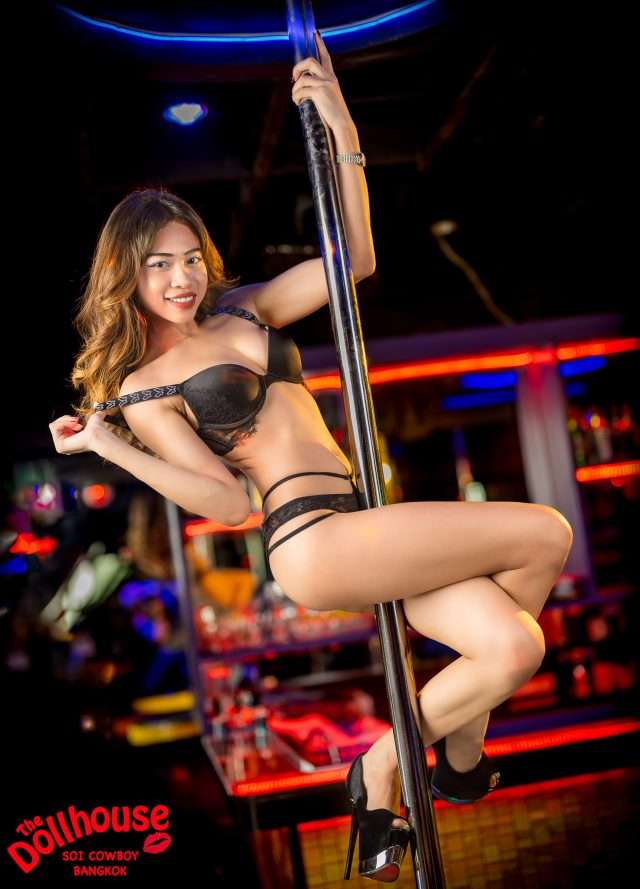 It's ironic that Thai go-go girls spend all their time on stage with chrome poles, yet so few know how to pole dance. That's not the case with May, No. 82, at The Dollhouse on Soi Cowboy.
May is one of two new, super-hot ladies at The Dollhouse and Digital-a-Go-Go, who photographed a bunch of dollies early this month, was hired to come back Friday and snap just these two lovelies, with Stickman Bangkok observing and helping out!
May actually has taken pole-dancing classes, as much for art and work as for the exercise. She posted a few great videos of her pole-studio exploits on her personal Line account on Saturday, in fact. So when Dollhouse Manager Dennis suggested she do some twirls, May was eager to show off her skills.
May isn't necessarily at The Dollhouse every night, but its worth going in to see her.
Dolly of the Day photos are shot by Digital-a-Go-Go, Bangkok's No. 1 photography and marketing agency for the nightlife industry. Follow them on Facebook, Twitter & Instagram.
And, remember, you can get photos of Dave's Dolly of the Day on Instagram. Just follow the image stream here.