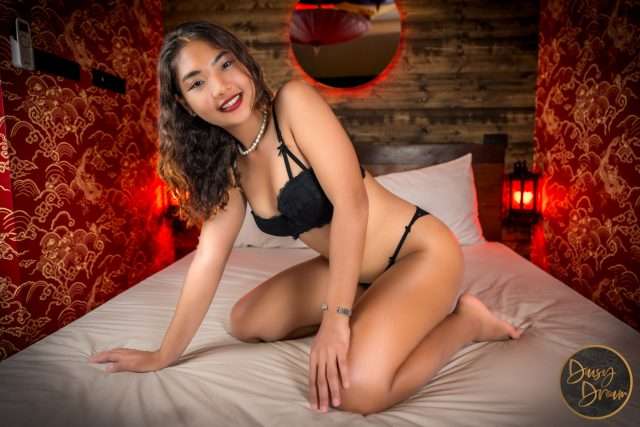 It seems like there are a zillion massage shops in Bangkok, but most of them are as forgettable as the women catcalling customers while sucking down a plate of som tam on the front steps.
But as with go-go bars, foreign owners of massage shops seem to go the extra mile to create a higher-class experience. French-owned Daisy Dream Massage off Soi 33 is one of those.
Located at the end of the third sub-soi on the right when coming from Sukhumvit Road, Daisy Dream has become one of the most popular massage clubs in the city.
Beautifully done out from the lobby to the rooms, Daisy Dream recently opened four new VIP Jacuzzi suites on its renovated fourth floor. The best way to contact Daisy Dream for current staff and questions is via Line. Check out their website for more details and see new photos from Digital a-Go-Go on their social media.
This dreamgirl, named Phailin, is one of the 20 or so ladies working daily at Daisy Dream. She'll be happy to run a bath for you in that big Jacuzzi!
Dolly of the Day photos are shot by Digital-a-Go-Go, Bangkok's No. 1 photography and marketing agency for the nightlife industry. Follow them on Facebook, Twitter & Instagram.
And, remember, you can get photos of Dave's Dolly of the Day on Instagram. Just follow the image stream here.